A New Year allows for a new outlook – and that often includes a rethink of our homes. As the Christmas decorations come down, it is the perfect time to consider a refresh of your home for the year ahead.
Whether you are looking to incorporate new interior design trends, or want to shift to a more timeless scheme, there are plenty of easy refreshes you can do that don't require a whole renovation.
Here, designers have shared the 10 ways they revamp their homes in the New Year to make a space feel like new.
How To Refresh Your Home For The New Year
'A New Year is often a great time to refresh on our interiors,' begins the founder of AMC Design(opens in new tab), Ann Marie Cousins. 'After a busy year and festive season, taking time in January to look at and evaluate our spaces can be done in a number of ways – from decluttering and home organization to adding color and life into décor and home furnishings.'
1. Restyle A Coffee Table To Inject Fresh Color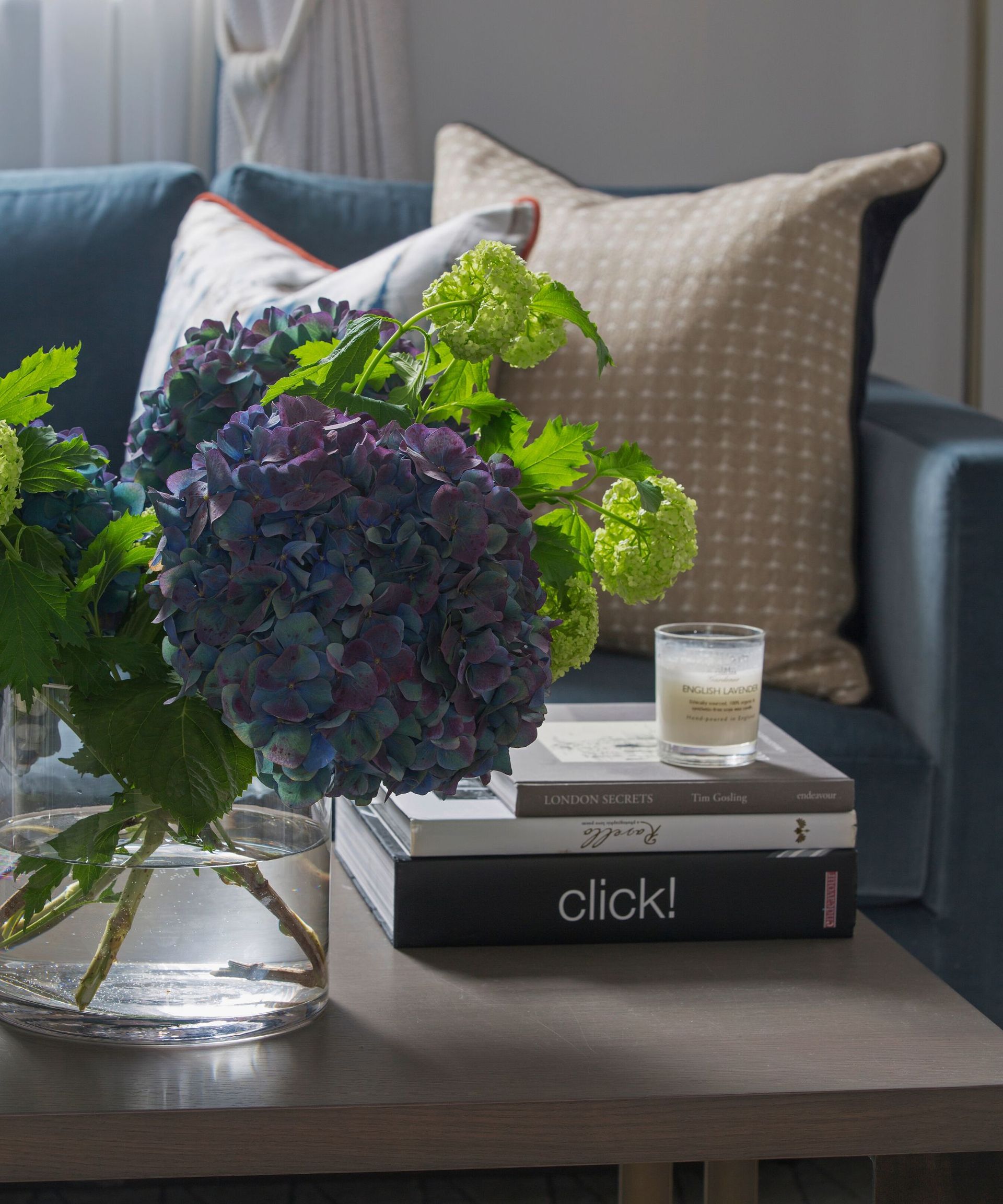 Refreshing a living room for the New Year doesn't have to mean completely changing the layout of a space. Simply switching up coffee table decor can be enough to refresh the room, and reflect the new interests you want to focus on in the New Year.
'Restyling a coffee table is a great way to freshen up a space. These are typically in the center of the room so are often a focal point and immediately draw the eye,' advises Jo Maudsley, director at Charlton Brown(opens in new tab). 'Make sure you have items of different heights – perhaps a collection of books, a candle, and some fresh flowers. A good way to keep coffee table styling neat and avoid clutter is to use a tray or a book to compile objects onto,' he suggests.
'New coffee table books are cheaper than art and can add a lot to a space,' adds Samuel Pye, creative manager at Echlin(opens in new tab). Our favorites are below.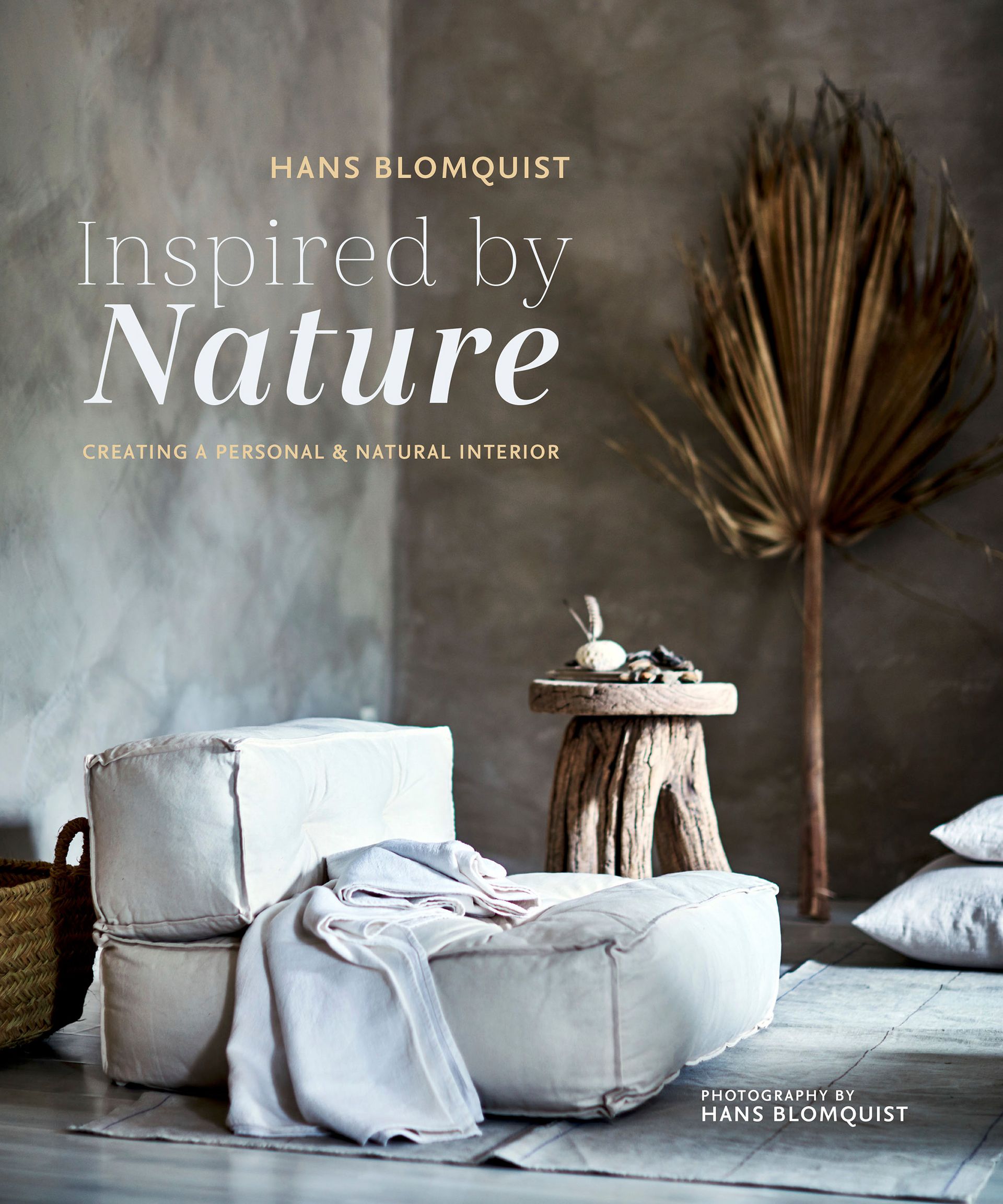 Established stylist, art director, photographer and author Hans Blomquist is a master of rustic edges, moody colors, and natural materials.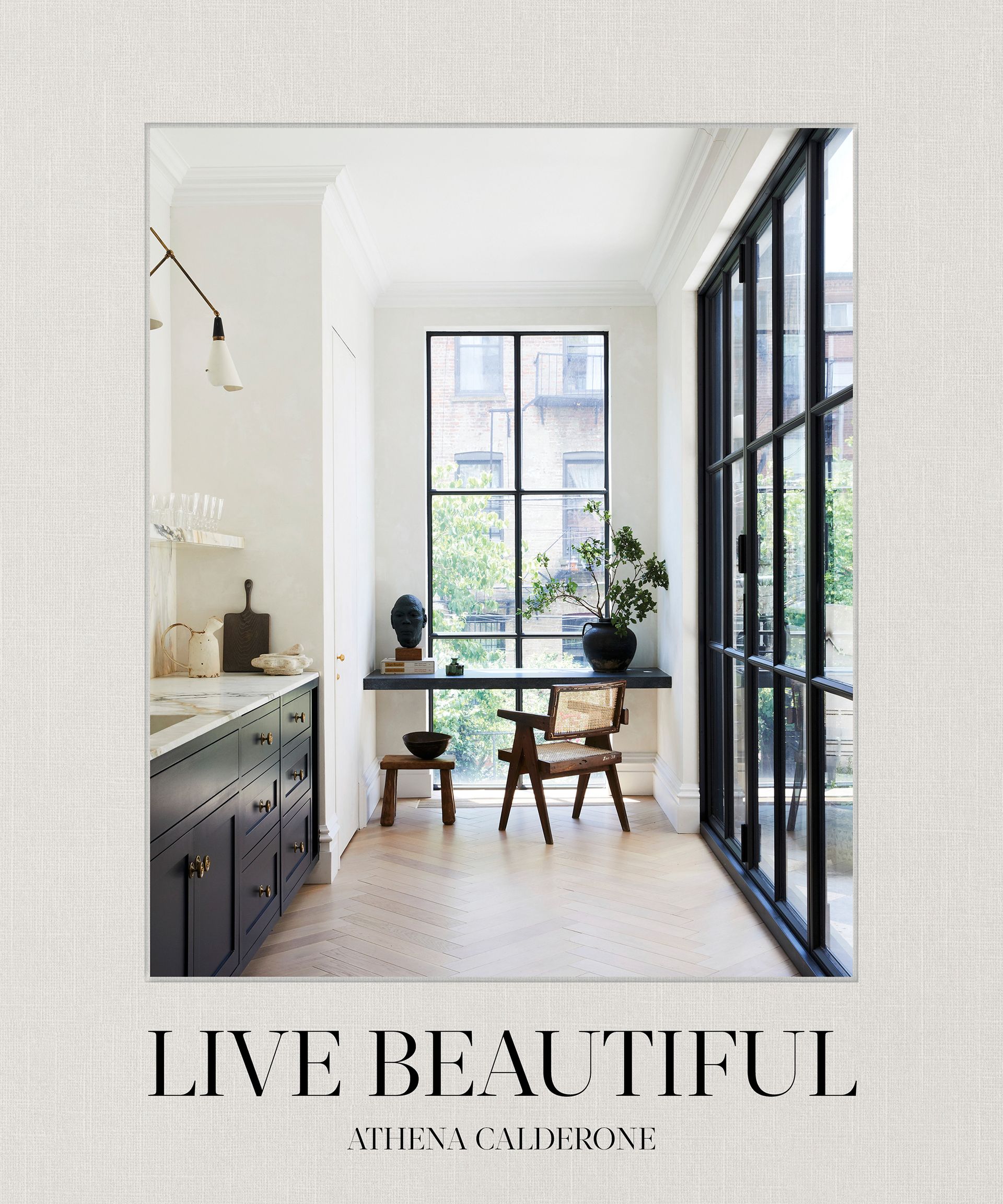 Athena Calderone's latest book delves into a selection of designer dwellings, exploring how each carefully crafted interior came together.
(opens in new tab)
With a career spanning 30 years, interiors photographer Simon Watson captures the spectacular homes of fascinating people.
2. Bring In Seasonal Flowers To Shift Towards Spring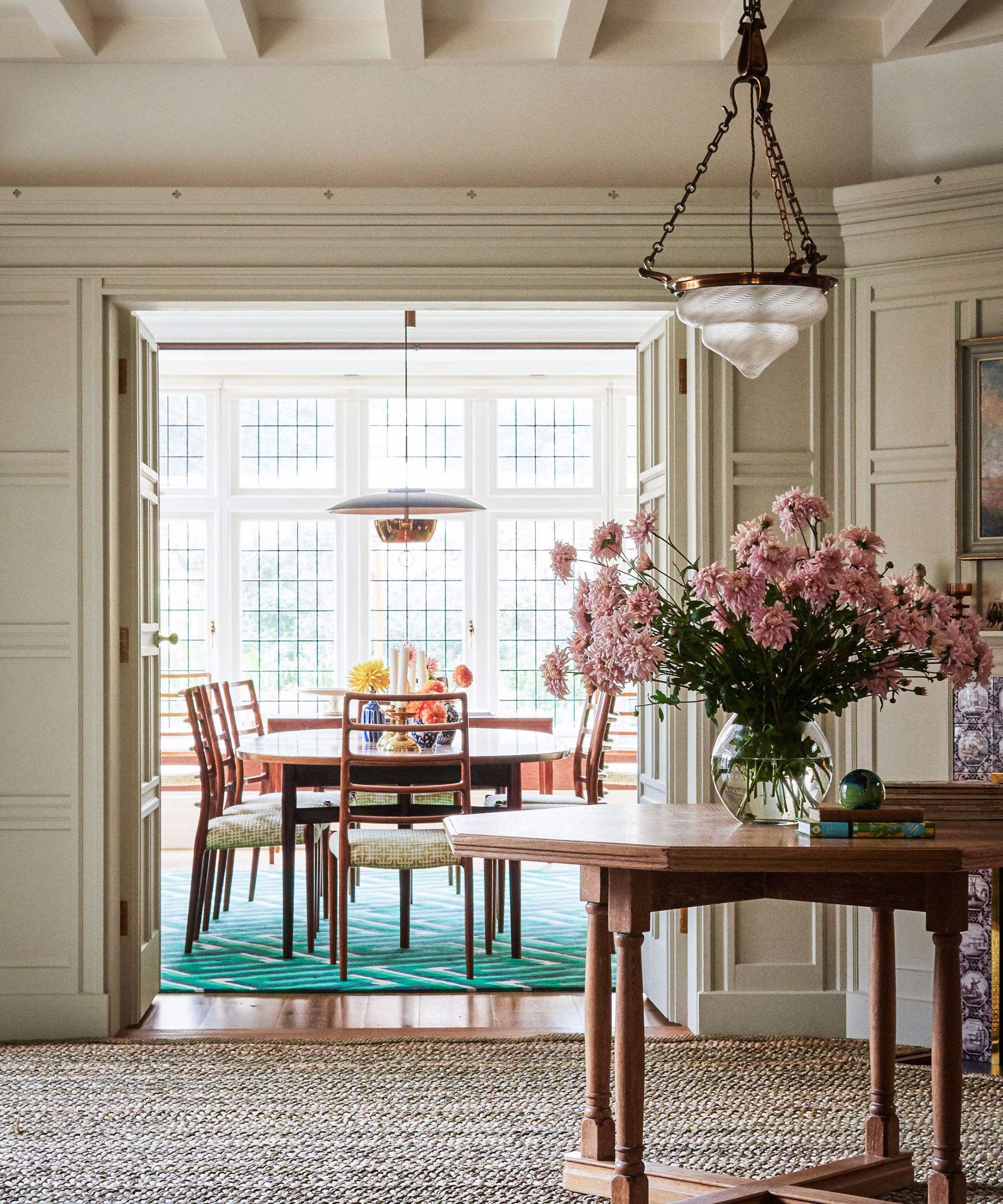 Floral trends come and go, but spring flowers never go out of style and can make a post-Christmas space feel fresher instantly.
'We would suggest using seasonal flowers so that there is a continuous change in the room, whether they are from your garden, walks, or your local florist; this really transforms the spaces and keeps it feeling fresh,' says Jo Maudsley, of Charlton Brown.
3. Change Your Home Fragrances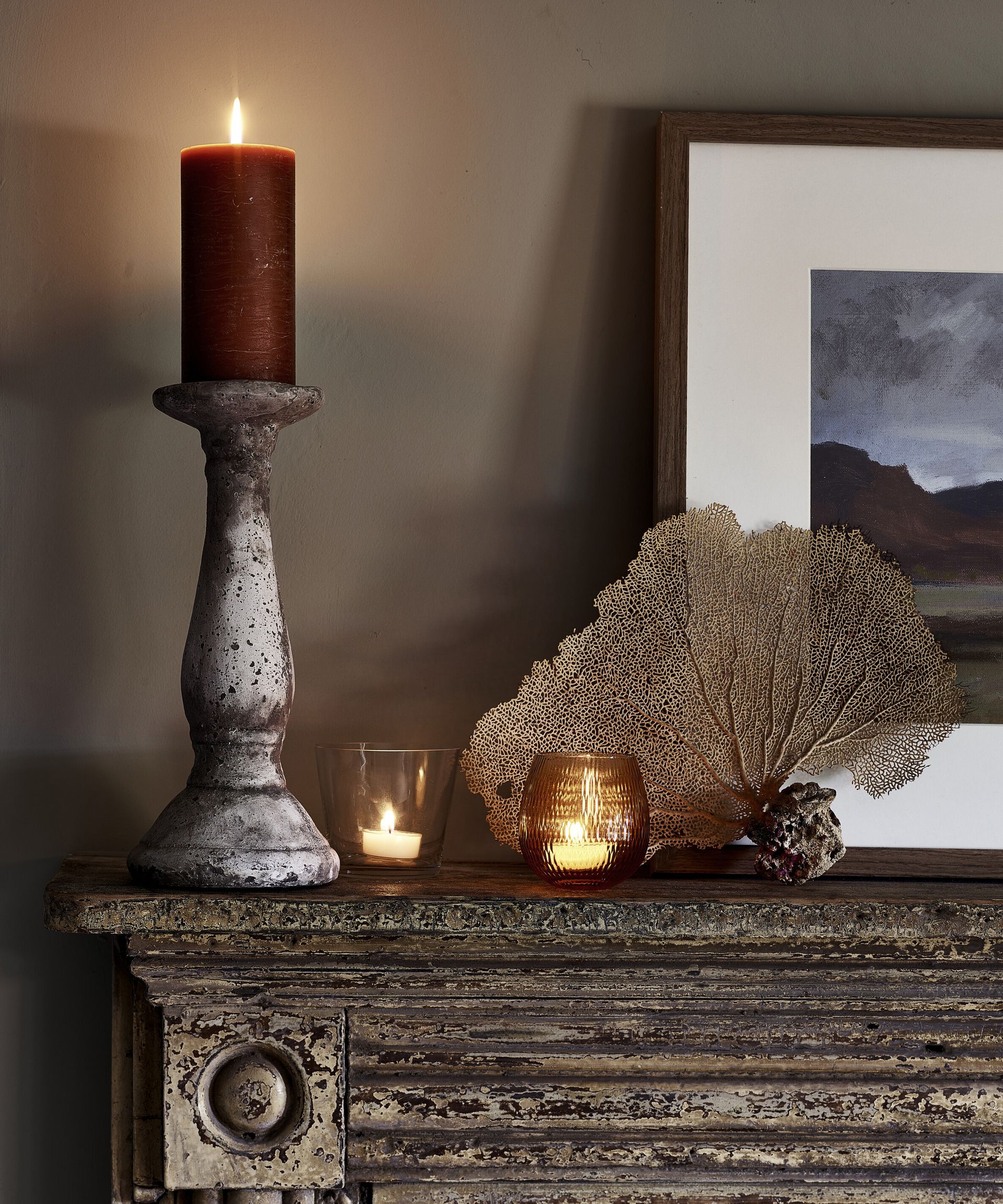 Intentionally curating home fragrances adds another dimension to your home decorating, and picking out new scents for the New Year can really help freshen your interiors.
'Either changing the scent in your reed diffusers or getting one in the first place can dramatically change the feel of a room,' says Samuel Pye, of design studio Echlin. 'It works particularly well to change these with the seasons, going for woodier and darker scents in the winter and lighter and fresher in the summer.'
This is our favorite.
4. Introduce A New Light Fitting Or Lamp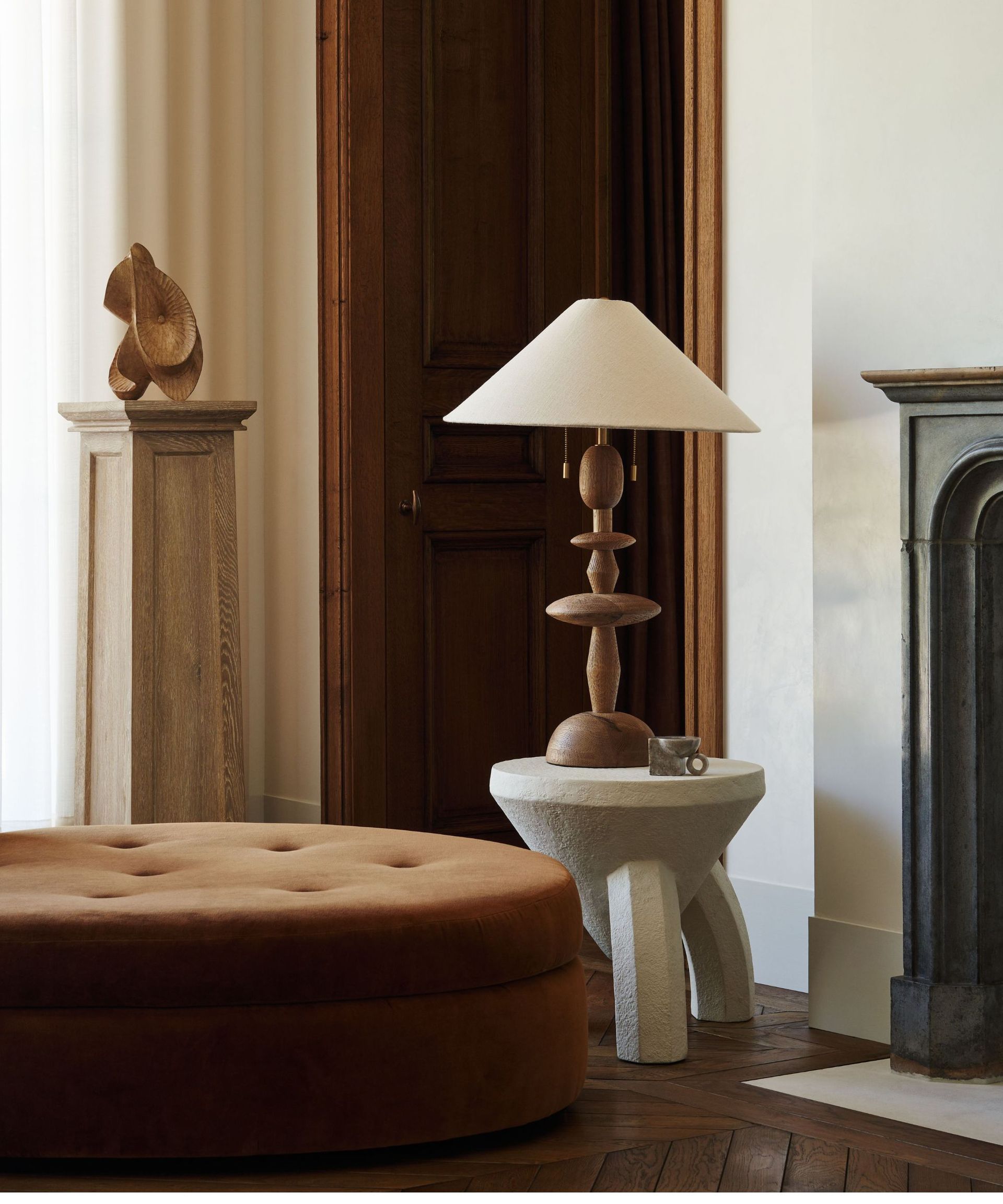 Lighting can be easily overlooked once in place, however, your lamps do more than just illuminate your home. Beautiful lighting can help to elevate a space, so adding a new sculptural or statement lamp in place of your old one can do wonders for reinvigorating a room.
'A new light, particularly floor lamps and pendant lamps, is like a new pair of shoes and it can lift everything else up around it,' Samuel Pye of Echlin muses. 'This works particularly well if you've not been one to invest too much time or money in lighting before. You won't regret the change it makes.'
Just be cautious when leaning into lighting trends – always invest in a statement piece that will stand the test of time.
5. Give Rooms A Bold Update With Paint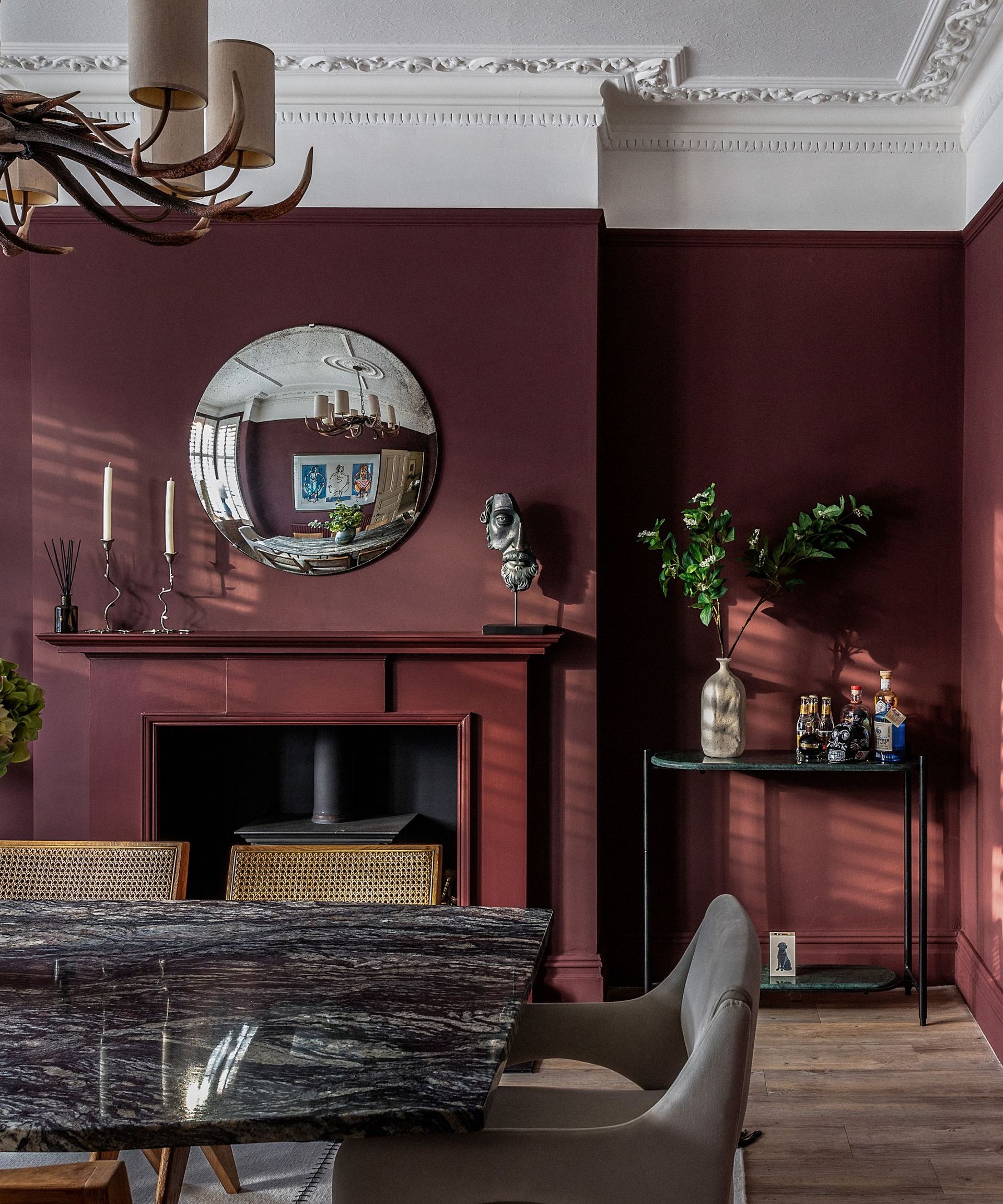 Trying out new paint ideas is an obvious choice when trying to make a home feel different, but it is a go-to option for a reason. Between incorporating new color trends for an up-to-date space and simply adding a new coat to freshen up existing schemes, paint is a truly transformative tool.
'If you want to dramatically change the look and feel of a room – paint it,' says Ed O'Donnell, co-founder of Angel O'Donnell(opens in new tab). 'Be brave. If your walls are pale, go for a deep ruddy red, inky inchyra blue, or rich moss green, any color that's different from the one you have. Similarly, if your walls are dark, go in the opposite direction. This is all about doing something new, bold, and transformative.'
You don't have to repaint a whole room just to make a space feel new, however. Painting smaller sections such as trims and alcoves, or even trying out bold ceiling paint can help to breathe new life into your home.
'In an old home, painting your woodwork such as baseboard and any cornice the same color as your walls is a great way to freshen a space,' continues Samuel Pye, creative manager at Echlin. 'To me, it feels more architectural, and it elongates your walls making ceilings feel higher. 'If it's not too long since you decorated, it should not cause an issue blending with your wall color, as there is a natural break line and most DIY stores can match your wall color to a water-based woodwork paint that dries in a couple of hours.'
6. Upcycle Old Furniture To Keep Treasures In The Family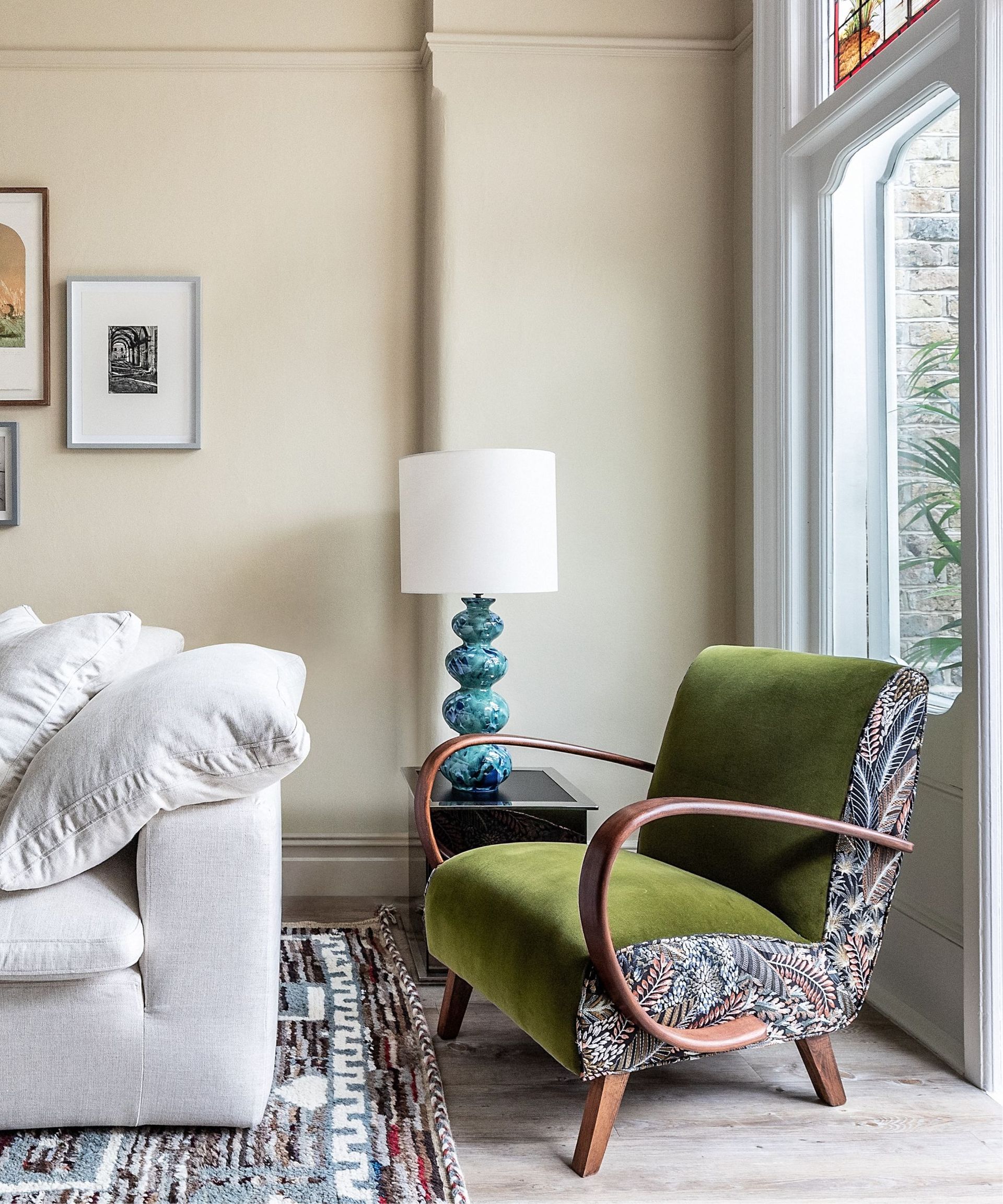 'Upcycling is ethical, affordable, and rewarding,' says Ed O'Donnell, of Angel O'Donnell. 'Select a well-loved piece of furniture in your home and give it a new lease of life. If a chair needs reupholstering, try dual fabrics of contrasting colors or materials. Or pick out an arm, seat or side panel in a pattern. This is your opportunity to make a new design statement with an existing piece.'
Commissioning upholstery and soft furnishings is the best way to get a professional finish since upholsterers can advise on the best fabrics to use on specific pieces of furniture; you can invest your energies in choosing the best designs.
7. Swap Soft Furnishings In – And Out – Of Rooms
The clever deployment of pillows, throws, window treatments, and rugs is the simplest way of revising a home – especially if you are decorating a home on a budget.
'Clever use of color can be an effective way to freshen up a home. Bold colors are best used on accessories and soft furnishings which can be more easily replaced, swapped, and switched around, giving the home a boost of energy every now and again,' says Jo Maudsley, director at Charlton Brown.
'It's harder to do this with staple items like sofas, headboards, and expensive pieces, so it's best to keep these more subdued, as they will likely remain in place for some time.
'Alternatively, rather than investing in new items, think about borrowing accessories from other rooms in the home, swapping around pillows, throws, rugs, and mirrors to give each space a new lease of life.'
8. Rethink Artwork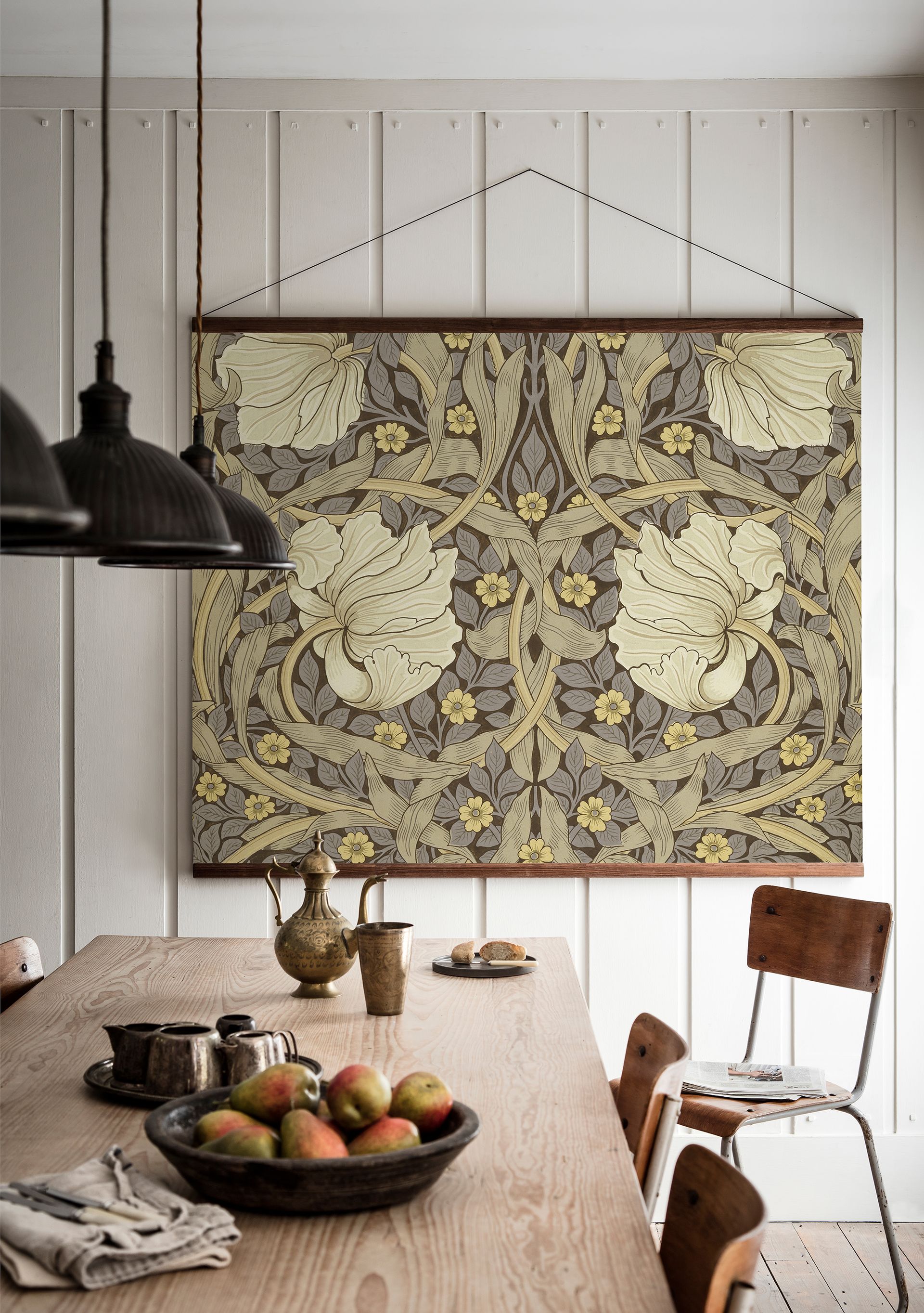 Understanding how to choose art for your home is important, especially if you are looking for pieces you connect with and have a personal value. Despite this, you may find yourself falling out of love with pieces you originally craved.
'If you're lucky enough to have a lot of art lying around, dust it off and arrange it on a wall,' suggests Ed O'Donnell, co-founder of Angel O'Donnell. 'Otherwise, select a few cherished family photos, visit fairs in search of second-hand prints and colorful postcards, and if you have children, frame some of their favorite school paintings. The point is, you don't need an expensive art collection to create a gallery wall and transform the feel of a room.'
9. Decluttering And Restyle Shelves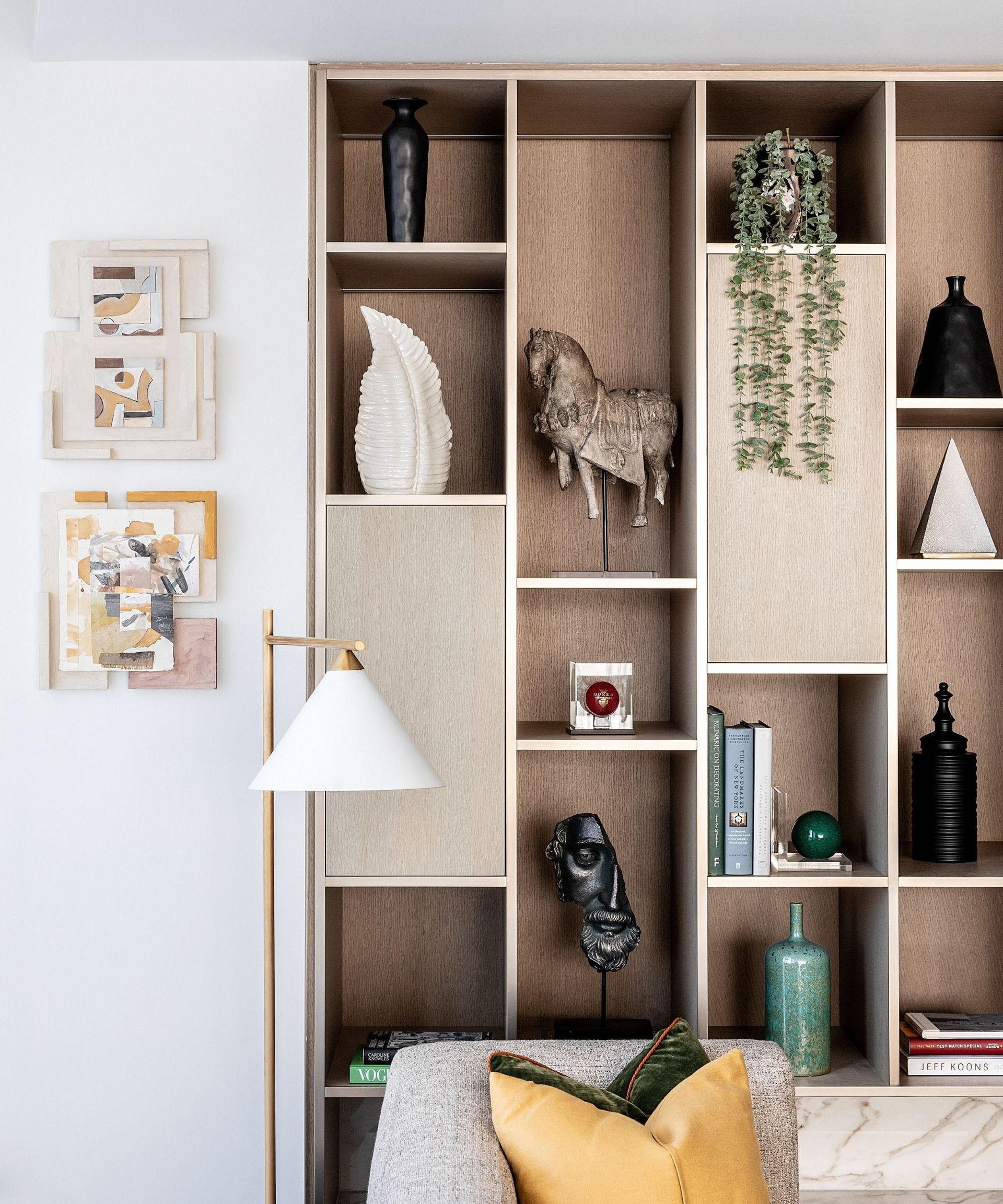 'A shelf groaning under the weight of life's detritus – old manuals, loose bits of paper, broken widgets – can drain a room of energy. So, put aside half a day to shred the paperwork you no longer need, place files into cupboards, and fix anything broken,' advises Ed O'Donnell of Angel O'Donnell.
'If you find something useful you no longer want, donate it to charity. Decluttering soothes the soul and frees up space for flowers, mementos, pictures, and books. It's life-changing.'
Once cleared, styling shelves beautifully can help stop clutter from re-accumulating and undoing your hard work.
10. Reinvent Walls With Wallpaper Borders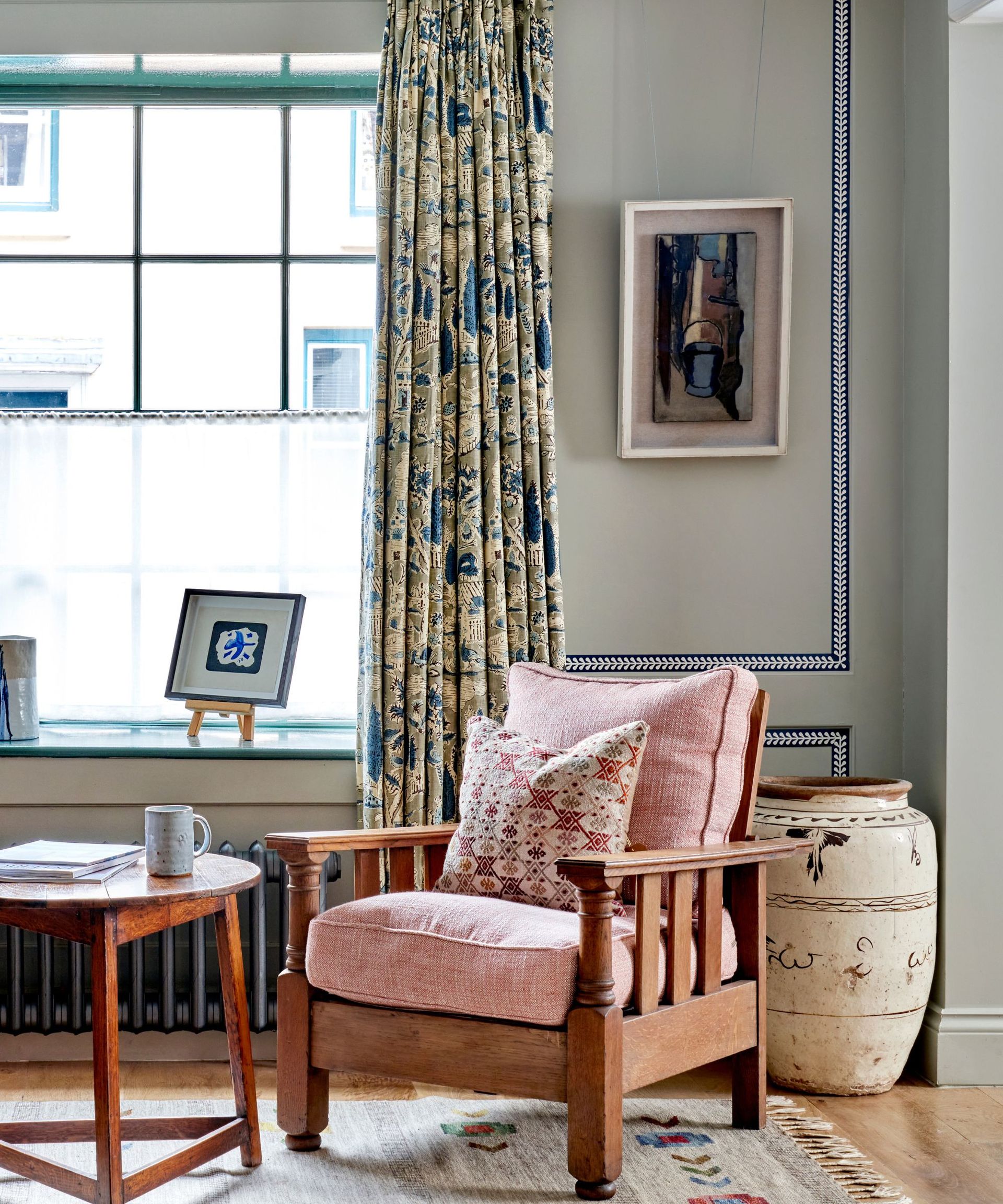 Wallpaper is often overlooked in favor of easier-to-use paint, but a fresh wall pattern can be more than enough to rejuvenate a room. Wallpaper borders saw a new lease of life in the past year, making them ideal for revamping existing wall decor without the effort of stripping and replacing wallpaper panels.
'Although people may not already own them, wallpaper borders are a quick and cost-effective way to give a room a lift without having to wallpaper the whole space,' says Susie Atkinson, designer and founder of Studio Atkinson(opens in new tab).
'Borders are a cost-effective way of refreshing a room without having to go to the lengths of rehanging a whole room with wallpaper. You can really get creative with them. For example, if you want to lift a room you can use borders to create panel frames or even use them on furniture or under the tread of a staircase. There really are no rules!'
How Can I Freshen My House For The New Year?
If your home is in need of a refresh at the beginning of the year, then embarking on whole-home decluttering is a great start. Decluttering your space helps to get rid of unused items, makes space for new belongings (especially important straight after Christmas), and removes pieces you have fallen out of love with. Decluttering in this way will help you start the New Year on the right foot with a positive mental attitude toward your home.
How Can I Make My Home Happy And Positive?
Getting rid of belongings and objects that bring bad memories, or that you have negative associations with is a great place to start when trying to make a home feel happy and positive. Beside this, happy room ideas include introducing fresh, light colors, such as yellow and pale green; texture in natural materials; and techniques such as hanging mirrors to boost light levels.
Source: Homes&Gardens, Chiana Dickson