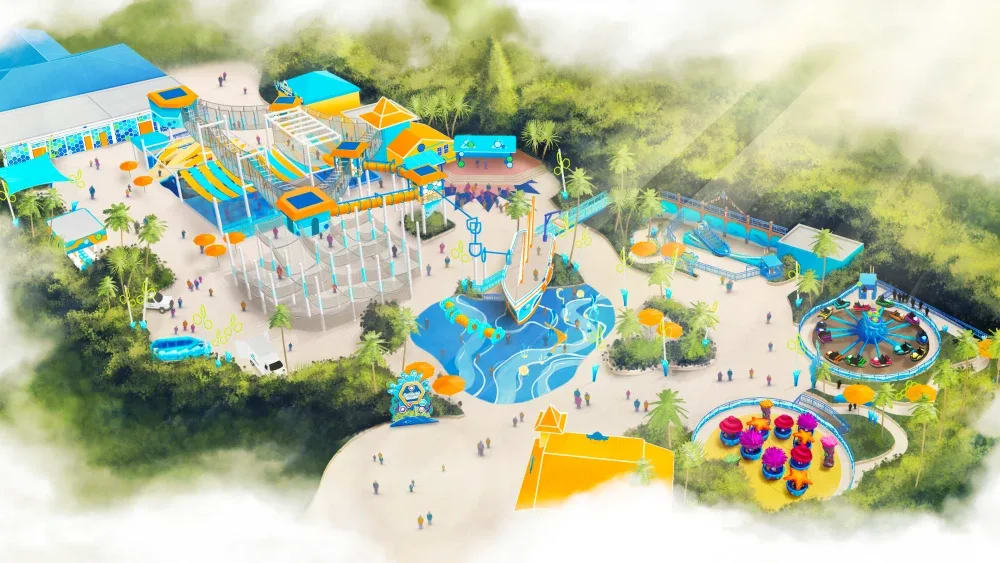 The vision for SeaWorld San Diego's latest addition.
Rendering via SeaWorld San Diego
Last year, Emperor ruled SeaWorld San Diego. This year, the theme park will roll out two more major additions, Arctic Rescue — the roller coaster we first told you about last fall — and its newly-announced play zone dubbed Rescue Jr.
Let's take a look at the kid-friendly area planned for the ever-changing local attraction. It's set to open Saturday, May 27.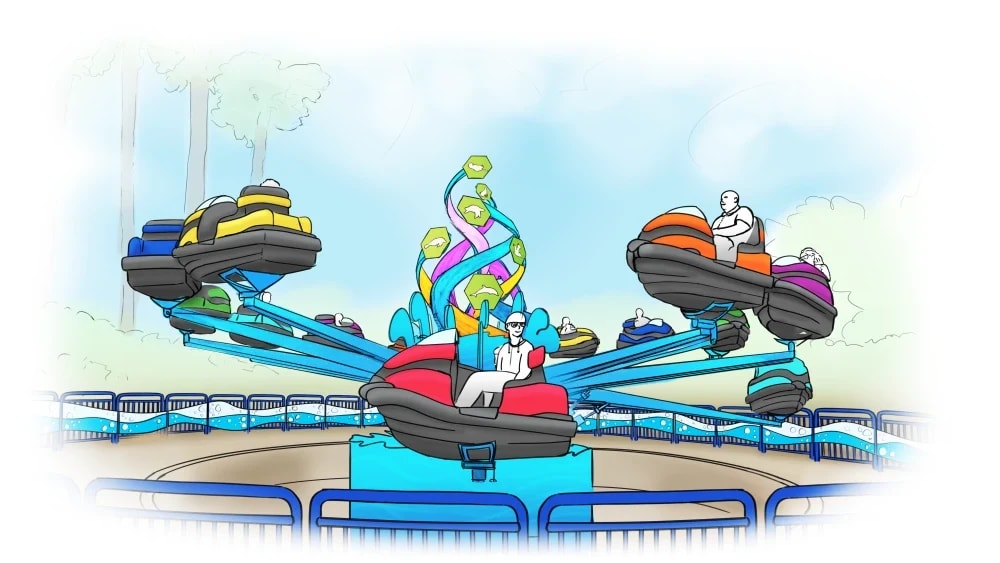 Rescue Riders is a jet ski-themed ride being added to the new play zone.
Rendering via SeaWorld San Diego
According to SeaWorld San Diego, Rescue Jr. is set to open later this spring alongside Arctic Rescue. It'll replace the park's Sesame Street Bay of Play, so "Sesame Street" fans will have to head to sister park Sesame Place San Diego for that kind of fun.
Rescue Jr. will focus on teaching kids about animal conservation through interactive play, and access will be included with park admission.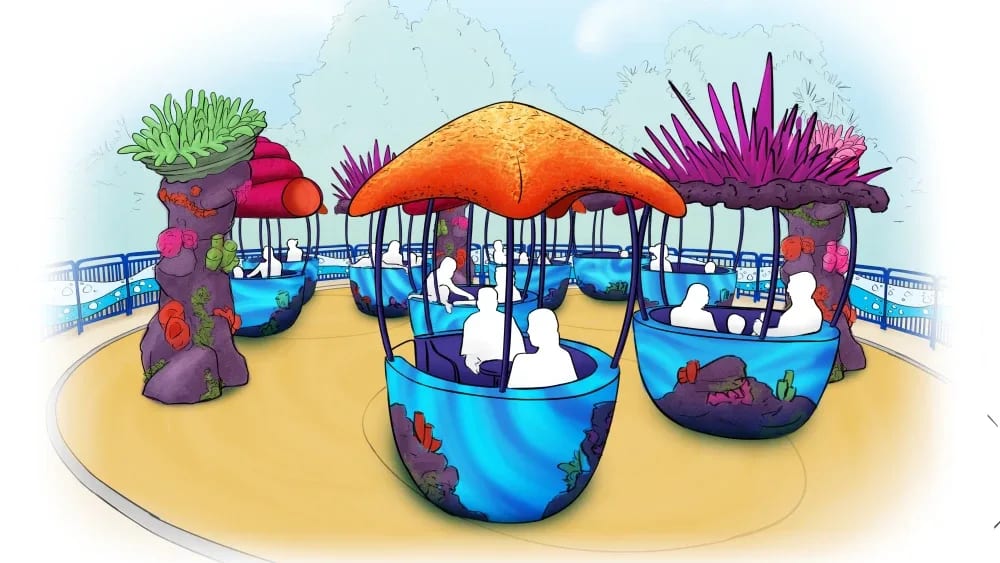 Tidepool Twist offers a "twisting, turning journey."
Rendering via SeaWorld San Diego
⛵ It'll feature:
A splash pad with fountains that mimic the occasional wake of a harbor
Climbing structures, puzzles, an obstacle course, and soft-play areas for little guests
Three new rides — we spy visions of jet ski, boat, and tidepool-themed fun
Real animal rescue vehicles — like truck and dinghy — that previously helped SeaWorld in its

ongoing mission

to rehabilitate animals
Opportunities to see rescued animals up close — like marsupials, primates, and reptiles — and hear their stories via daily educational presentations from

Rescue Team

members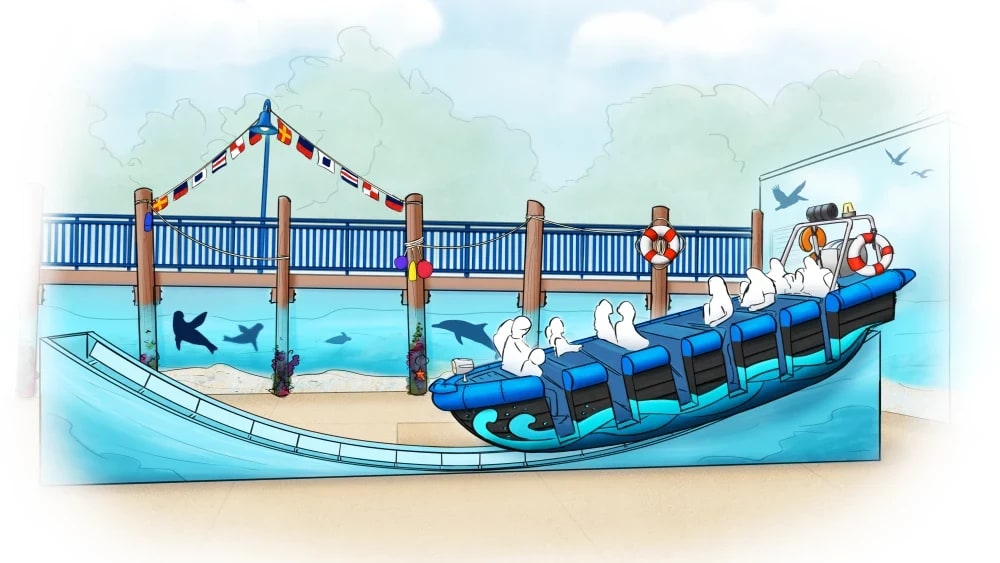 The Rescue Rafter ride lets visitors ride the "waves."
Rendering via SeaWorld San Diego
SeaWorld says this play area is the "first and only of its kind" across all its parks and puts animal rescue at its forefront.
Jim Lake, SeaWorld San Diego Park President, said in a press release that he hopes the addition "ignites a passion in kids to become animal rescuers, scientists, veterinarians, or conservationists."
We're keeping a close eye on this opening and will bring you updates as we get them.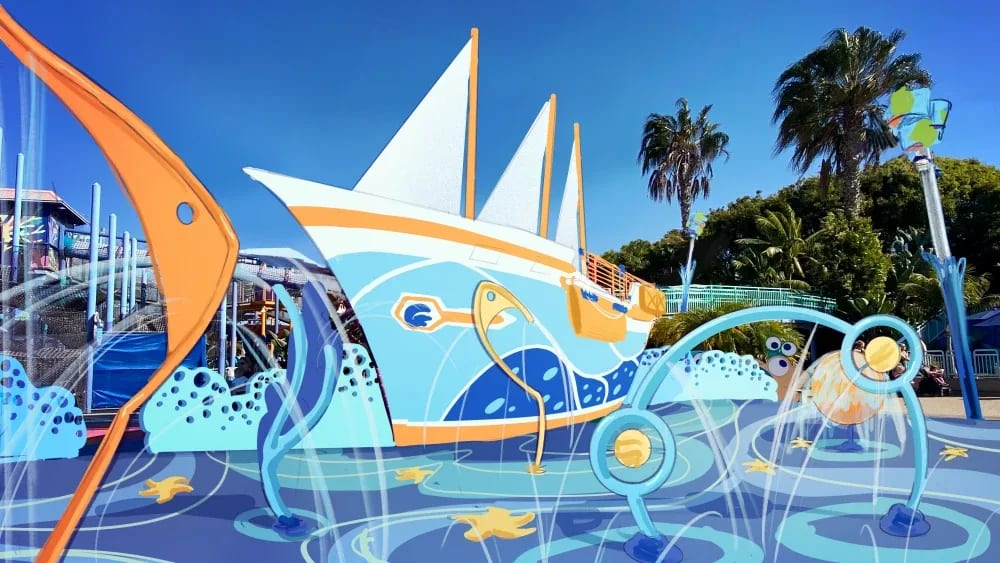 Rescue Jr. will feature a splash pad with fountains that mimic the wake of a harbor.
Rendering via SeaWorld San Diego