No room got a tougher workout in the past year than the home office. And because of all the wear and tear, this space is probably ready for a little TLC.
Plus, if you're thinking of selling in the near future, potential buyers are certainly going to gauge this workspace with a critical eye.
Many of us continue to work from home, at least part of the time, which means the home office should be orderly, highly functional, and even attractive. Just don't spend a ton when you go to rehab this spot.
Jeanine Boiko, a real estate agent in New York, urges homeowners to check the resale market in your area to see whether you'll gain back your investment. If a huge renovation is likely to be torn down, turn to smaller fixes. (They're cheaper and easier to make anyway.)
To help you tackle this increasingly important space, here are five ways to give new life to your home office.
1. Update the chairs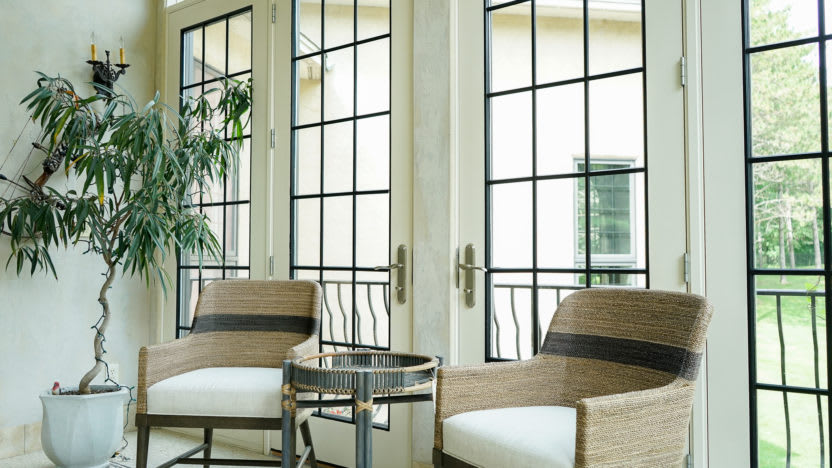 Sure, you'll have a desk and some storage space in your home office, but a small nook for deep reading or taking an extended Zoom call is also a good update here. Simple woven chairs (either from another space or a big-box store) are a low-cost way to achieve this goal.
"Home offices are increasingly becoming more of an essential than a luxury, so when designing this room, make sure it's both functional as well as inspirational," says Billie Marie Tharaldson of Julian Design.
To that end, add a stately potted tree near your workspace—and if you can position your seating by a window, you'll have a view that may motivate you to greatness.
2. Swap out the bookcase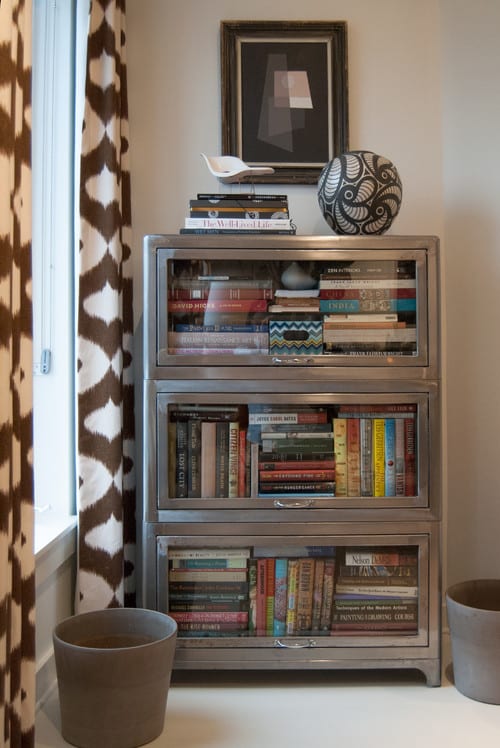 Filing cabinets are somewhat passé, but if you love yours, it's fine to keep. As for book storage, it may be an afterthought in your home office, but having some is a nice way to style the space as well as warm up the room.
"Use an antique case, rather than a commercial steel or plastic option," says Tharaldson.
Repurpose a cabinet from another room here or arrange neat stacks on the perimeter that are interspersed with end tables or a floor lamp.
3. Amp up the color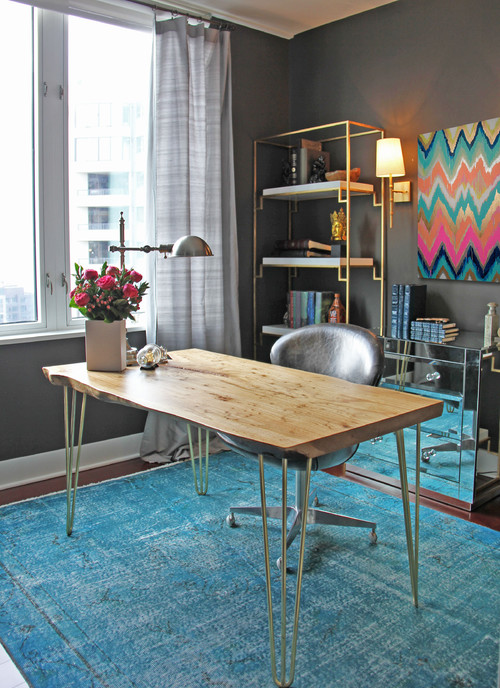 Potential buyers want to ooh and aah when they enter a space—and then they'll envision themselves cooking in your fabulous kitchen or relaxing in that cozy book nook. Do the same with color in your home office, says Tharaldson, who says bright colors and patterns are definitely a must here.
A pretty sea-blue rug underfoot will probably run you just about $100, though art fixes are even cheaper ways to infuse color into a space. Framed fabric or prints enliven your walls and banish the drab feeling some home offices emit.
4. Improve your lighting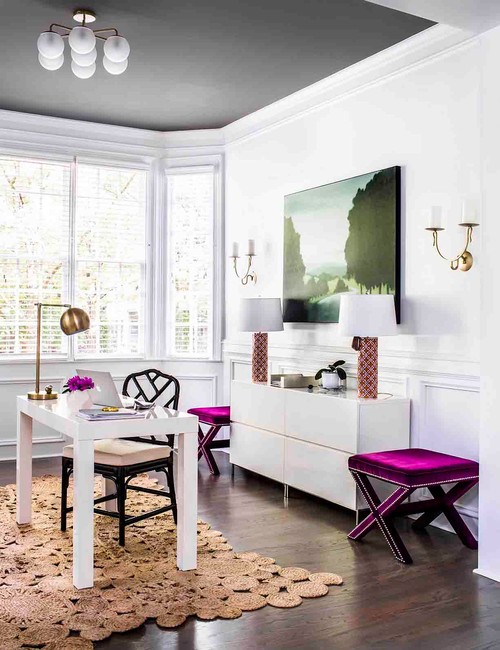 Lighting on the ceiling casts awful shadows, and it doesn't illuminate the room in any significant way. And yet, too many home offices rely on a single bulb from on high.
It's a common mistake to think that the standard overhead lighting you have is enough to work by, says Anna Brockway, co-founder and president of Chairish.
The fix here is one you're probably already using in the living and bedrooms: layers of lighting.
"Consider additional sources, like a desk-side table lamp, a fun floor lamp, or a pair of sconces to add to the ambiance," she says.
Calling an electrician to wire wall lights isn't inexpensive, so put this option last if you're budgeting. A better bet is to install extra lights from other rooms or pick up a less pricey light from a home center when fixing this space.
5. Add warmth with texture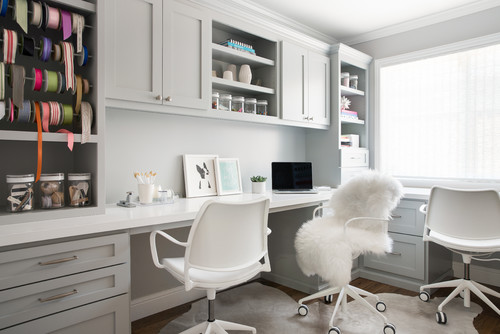 Photo by Kriste Michelini Interiors 
Other rooms are often styled with soft throws casually draped about, but the home office tends to be left out in the cold. Fight this sterile vibe by bringing in texture, whether with materials like baskets or carpeting, or via faux fur.
We love the look of sheepskin on an office chair, since you know how lovely it'll feel as you slog through those marketing proposals. Other fabric options include a velvet footstool or ottoman (you get bonus points if it also doubles as a storage unit), a tapestry on the wall, or flowing curtains on your windows.
You could also stash printer paper, file folders, and other supplies in woven containers that line your shelves. For more warmth, lay an extra area rug on top of your floor covering under the main chair or in front of the desk.
Source: Realtor.com, Jennifer Kelly Geddes