"Detached accessory dwelling units," aka casitas, back houses, or granny flats, are one solution to ease the affordable housing crisis in the West. If you're a homeowner with extra space, they're worth considering.
In the early days of development up and down the West Coast, when legions made their way across the country seeking new opportunities and a patch of land to call their own, it was impossible to imagine how a simple desire for little slice of the American dream—a house, a garden, a picket fence, a garage of your own—could turn all of that open space into ugly urban sprawl. 
A hundred years later, here we are, locked in a vast suburban grid of single-family houses connected by a tangle of roads and highways clogged and polluted by traffic. Almost half of Los Angeles is zoned for single-family use only. Seattle has the largest landmass occupied by single family homes of any city in the country, at 60%. Up and down the coast, growth spread outward instead of upward, focusing on private homes instead of multi-family dwellings and vertical apartment buildings. The result: Property values inside of city limits have skyrocketed, and there are more cars on the road headed to and from commuter communities than ever. 
While it's too late to change the housing landscape completely, critical adjustments have been made to zoning laws allowing secondary residences on a single lot in an attempt to improve it. Over the last few years, the California Department of Housing and Community Development and its counterparts in Oregon, Washington, and Colorado have modernized the permit process for ADUs (accessory dwelling units, like in-law suites, inside an existing structure), JADUs (junior ADUs that measure 500 square feet or less), and DADUs, which, depending on where you live, is defined as a dwelling of up to 1,200 square feet separate from the main house on any given property.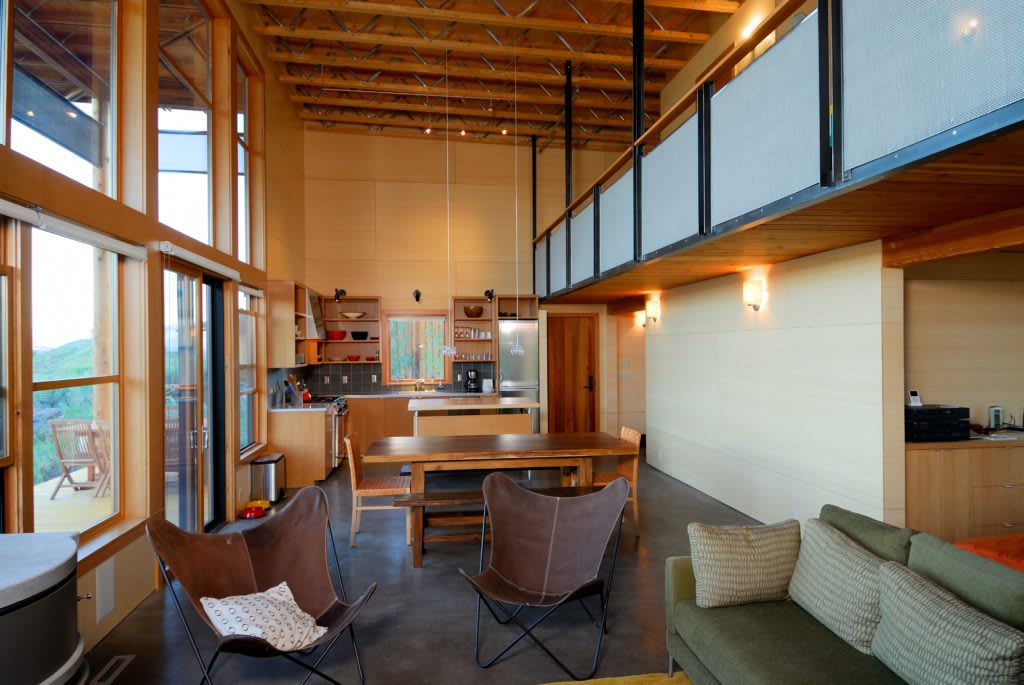 How to Paint a Wall with LimewashAdd richness, depth, and dimension to a room with this limewash wall paint technique.https://imasdk.googleapis.com/js/core/bridge3.504.0_en.html#goog_20423240230 seconds of 55 secondsVolume 0% 
DADUs are also an interesting way to set up an income stream, says Jack Chaffin of Johnston Architects, a firm that has designed a modular system for building casitas that meet Seattle's stringent building and electrical codes. West Coast architects like the team at Johnston have embraced the challenge by designing clever, efficient housing solutions, many with prefabricated, modular components that can be adjusted to suit your land and your needs without the cost of a fully customized construction. California prefab ADU manufacturers, like Oasys, Cover, Connect Homes, Perpetual Homes, Villa Homes, Bay Modular, and Cottage Homes streamline the process by offering a variety of floorplans to fit most lots, all designed to building codes, starting at around $110,000. With rents for a one-bedroom DADU in Seattle and Los Angeles ranging from $1,200 to $1,800 a month, it's an investment that can pay off. 
"ADUs are one way to create more affordable housing in desirable areas that also generate quality income," he says. "An older person who can't afford their taxes anymore can create income, and we can create housing in a market that desperately needs it. It's a win-win."
Bay area architect Matt Baran of Baran Studio Architecture, who has built several ADUs in Berkeley, California, says that thinking "small" is also sustainable.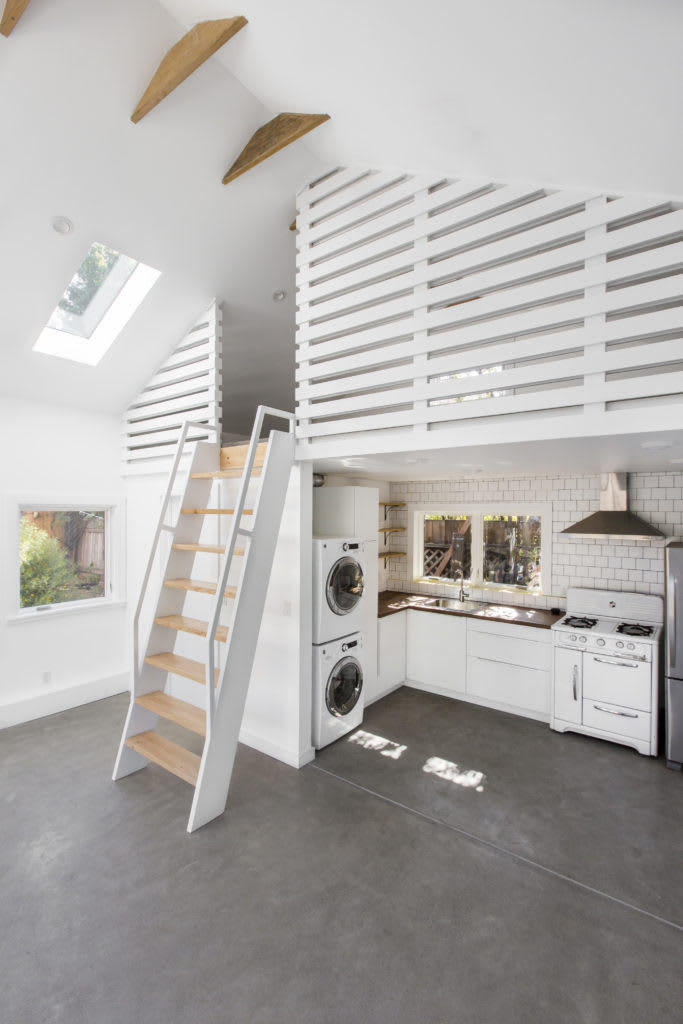 "In addition to helping with the housing crisis, ADUs are inherently sustainable, as one of the greatest impacts one can have is densifying an urban area," Baran says. "Living smaller assists in fitting more housing into less space, but also minimizes the impact of materials consumed both in the construction of an ADU and in the lifestyle it contains. Simply put: Less stuff!"
Here are three of our favorite examples of DADUs in the West, from pre-fab units to modular blueprints and genius, space-saving design ideas. 
Louisville, Colorado: Studio Shed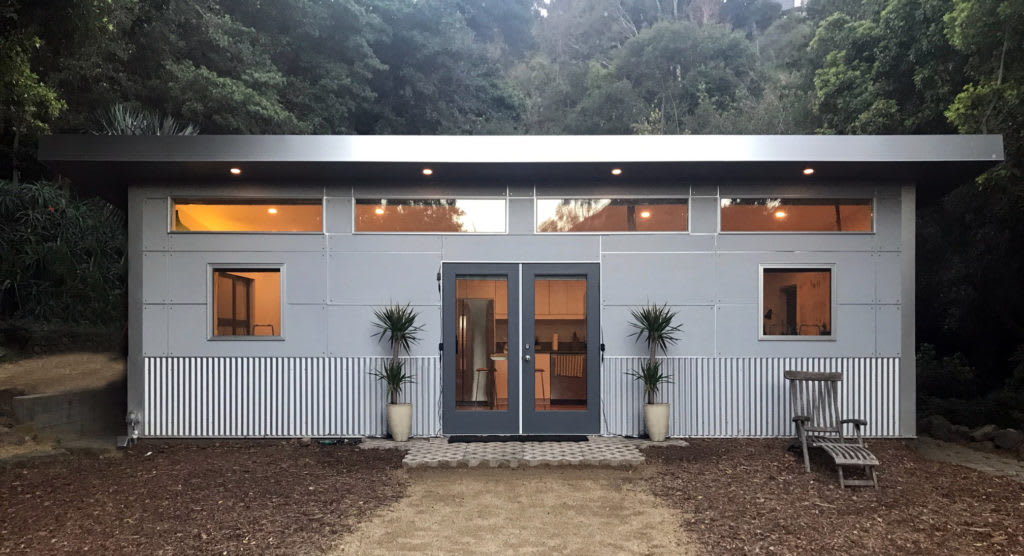 Studio Shed has created free-standing, custom-designed, prefabricated, backyard sheds for all different scenarios including home offices, gyms, poolhouses, and ADUs, using recycled materials and high-efficiency glass engineered to create minimal waste. But in 2021 the 14-year-old company saw 150% growth and a huge spike in requests for larger, detached spaces. Last year, Studio Shed introduced the first virtual ADU showroom, where homeowners can easily design, visualize, and scale their custom backyard sheds and home improvement projects. The online 360º configurator virtual showroom makes researching cabinet, flooring, countertops fun and easy, even including interactive views of fully staged interior and exterior layout examples.
Seattle: Johnston Architects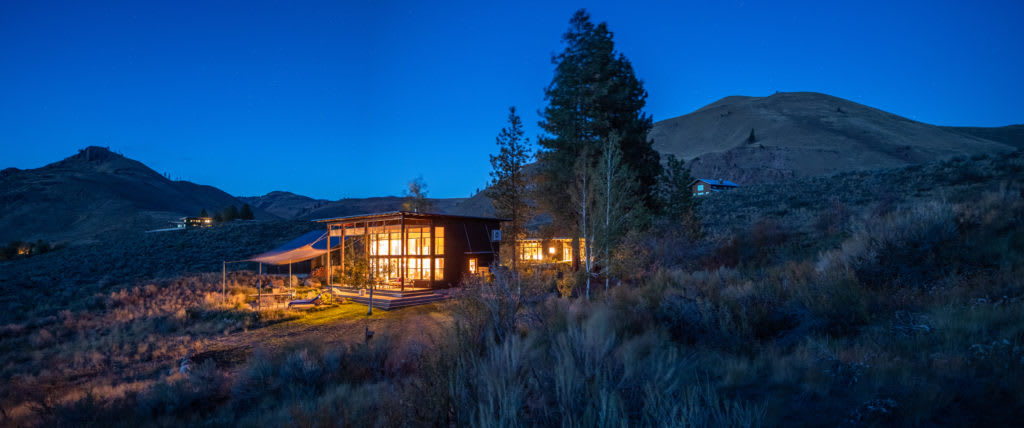 Pacific Northwest architecture firm Johnston Architects (JA), designed a solution to the affordable housing challenge in its hometown Seattle and the surrounding "Zoom Towns" by devising award-winning plans for its Twisp Cabin. The 1,300-square-foot structure's typology can be easily tailored to any individual site and owner as part of a series of customizable home designs. And blueprints can be purchased for about $7,000. Designed to stringent Seattle energy codes (the most rigorous in the nation), the cabins are highly insulated and intended to be heated with passive solar strategies. 
Redwood City, California: Abodu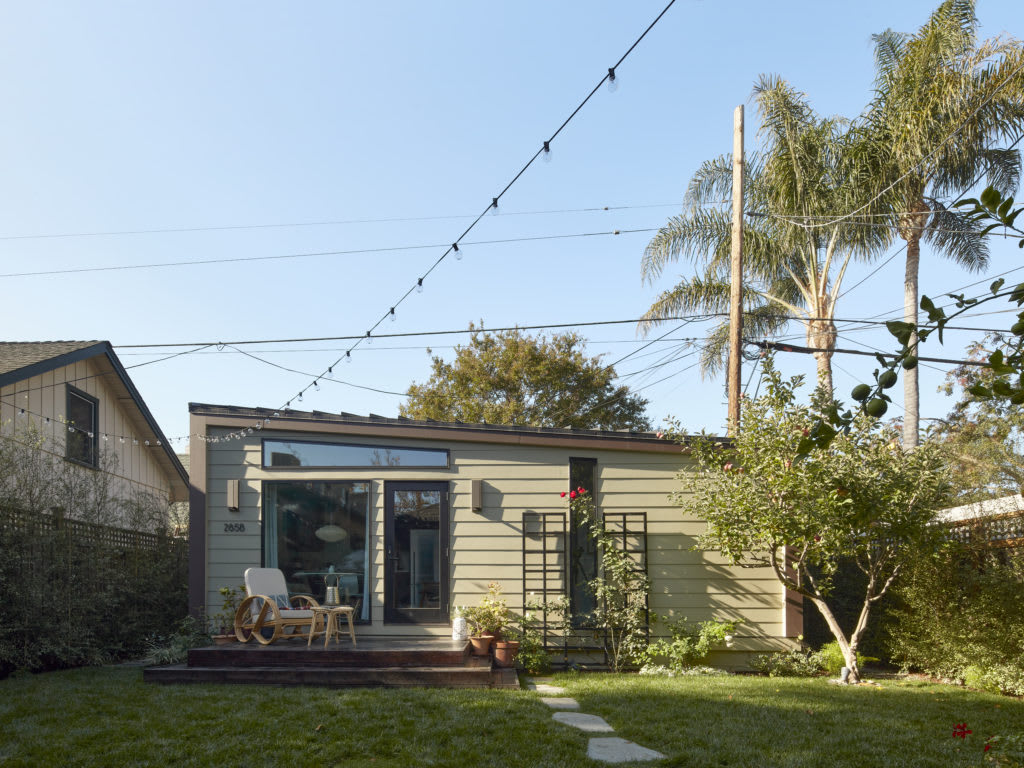 The full-service company Abodu manages the entire process of installing an ADU in your backyard, from assessing the lot, procuring permits, design, engineering, and installation—and the team can do it in about six months in select cities like San Jose and Los Angeles. Inspired by Scandinavian design, and created in partnership with notable architects, an Abodu arrives onsite fully finished with interior plumbing and electric, built-in closets, a full bathroom and a complete kitchen, packed into floorplans that range from 340 to 610 square feet. Abodu is available throughout Northern and Southern California and the Pacific Northwest.
Source: Sunset, Christine Lennon