The majority of home buyers—87%—finance their home purchase. But some aspiring buyers may delay their purchase due to persistent myths over down payment requirements.
Thirty-five percent of consumers believe they need a down payment of 16% to 20% of the purchase price. Ten percent believe they need more than 20% for a down payment to purchase a home, according to the National Association of REALTORS®' survey data. With home prices rising by double digits over the past year alone, that could make saving for a down payment an even tougher hurdle to jump.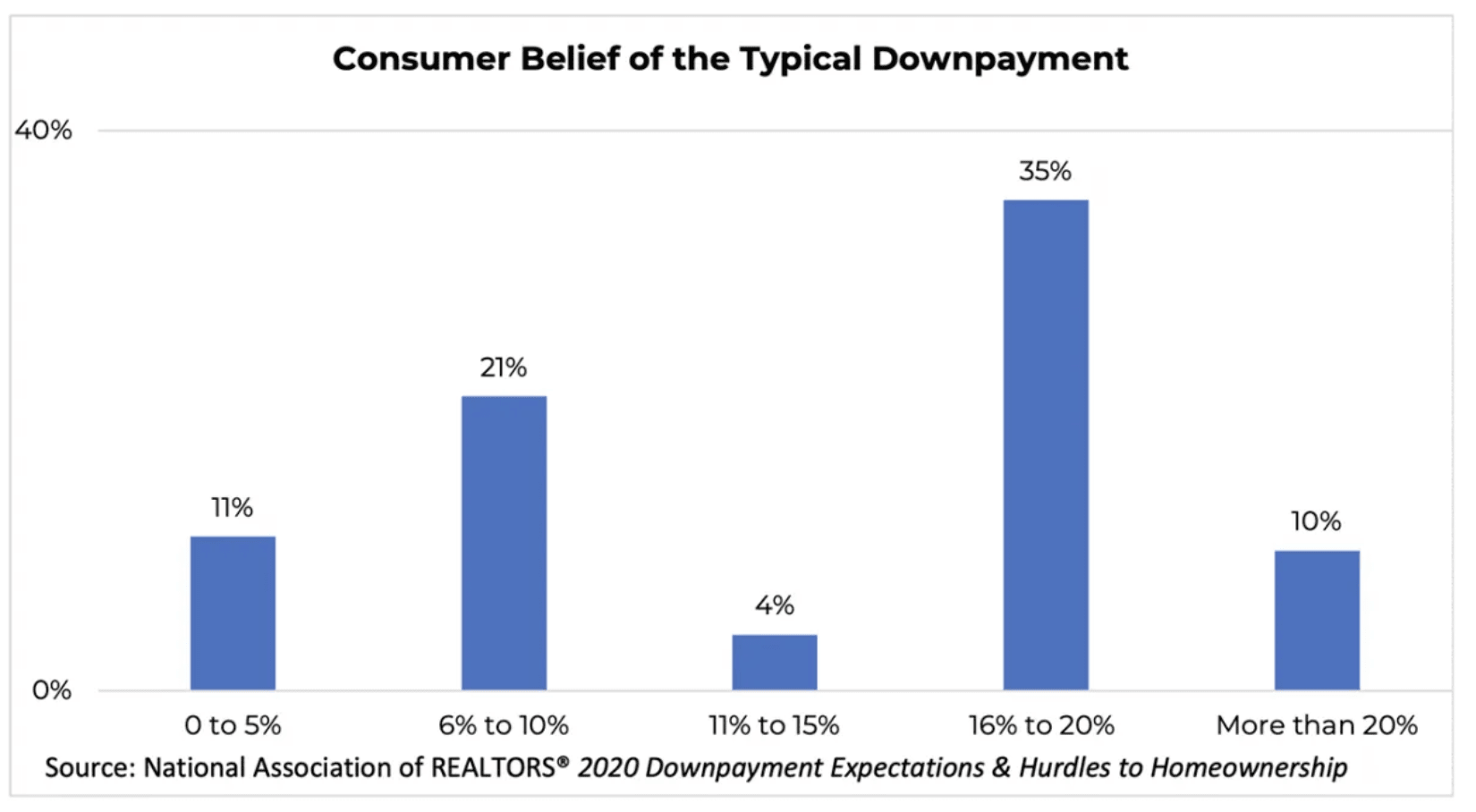 However, the typical down payment is much lower. For first-time home buyers, the average down payment over the last three years has ranged between 6% and 7%, Jessica Lautz, NAR's vice president of demographics and behavioral insights, writes on the association's blog.
For repeat buyers, the typical down payment was 17% last year, according to NAR. The down payment among those buyers has been rising over recent years as home equity for owners has grown. Many repeat buyers roll the equity from the previous home into buying their next home.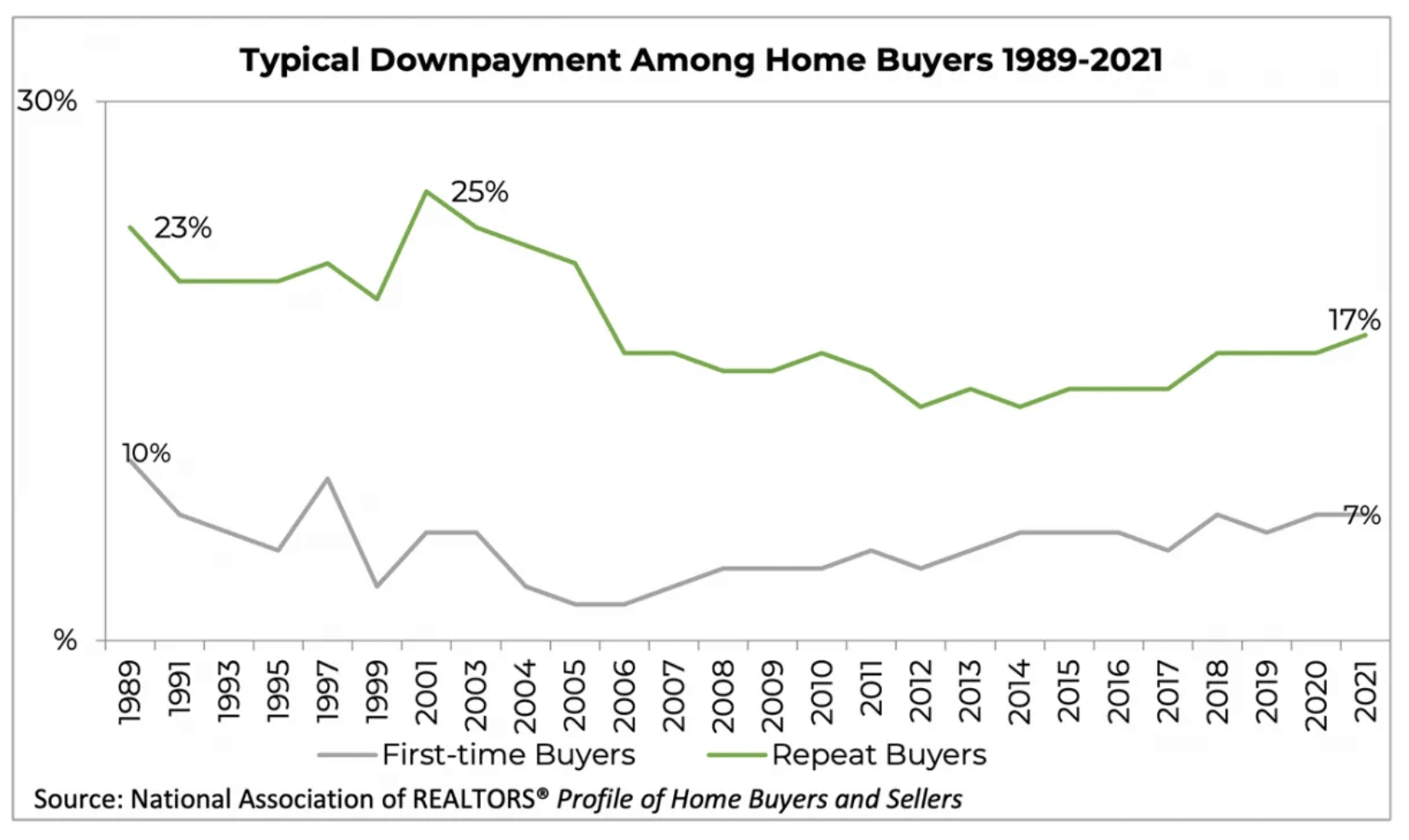 Buyers have several loan options. For example, among about 23% of first-time buyers, the Federal Housing Administration loan remains popular. FHA loans allow borrowers to put down as little as 3.5% on the purchase of a home.
Potential buyers can look at HUD.gov for an interactive portion of the site that can direct potential buyers to state and local programs to lending programs they may qualify for.