Over the past 20 months, we've seen wild gyrations in the realm of real estate. One huge shift? A migration away from big, expensive cities, with remote workers and retirees alike ending up in newly minted tech hubs and burgeoning industrial centers far from crowds and congestion.
But what do the next 12 months have in store? The Realtor.com® data gurus have crunched the numbers to forecast which housing markets will generate the most heat in 2022. These 10 towns are where we predict prices and the number of home sales will rise the most in the coming year.
To offer you a closer look at these 10 cities, we've picked a delightful dwelling in each town. We tried to hew close to the median home price in each city to give you a peek at the average home a buyer can expect.
However, a price close to the median means these homes won't stay on the market for much longer. Act now if you're ready to dive on in!
1. Salt Lake City, UT (median home price: $564,062)
6181 S Marvelle Cir
Price: $519,900
Family-friendly: Although the Salt Lake City market is so hot that inventory changes by the hour, you can still find spacious homes like this six-bedroom, six-bath contemporary in the West Jordan area.
Built for a growing family, this 2,720-square-foot, tri-level residence comes with a finished basement—very popular in these parts. It also has a coveted open floor plan accompanied by vaulted ceilings. Plus, it's an easy commute to all the local tech hubs, and situated in a friendly neighborhood near restaurants, theaters, and shops.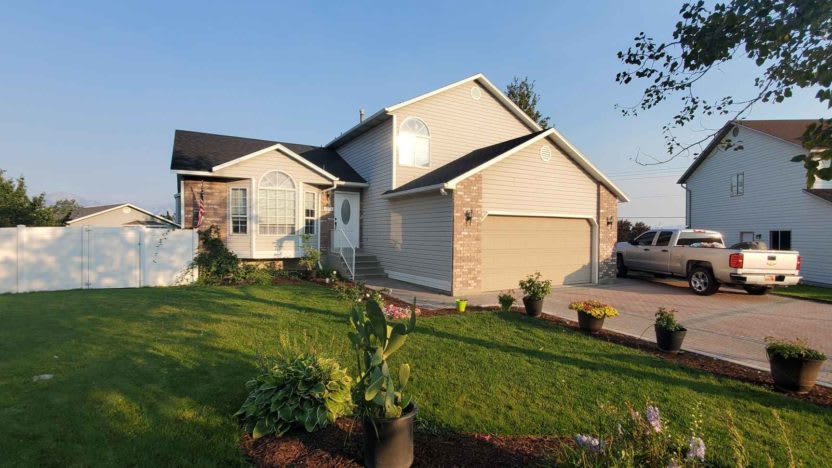 ---
Price: $499,900
Vintage meets modern: Inventory in Boise includes vintage ranch homes as well as newer homes built with vintage charm.
Case in point: this sweet three-bedroom cottage built in 2014. We love the light and bright kitchen highlighted by a spacious island, stainless-steel appliances, and granite countertops. It's been exquisitely maintained and is perfect for pet owners, thanks to a fenced, low-maintenance backyard and its proximity to a large park.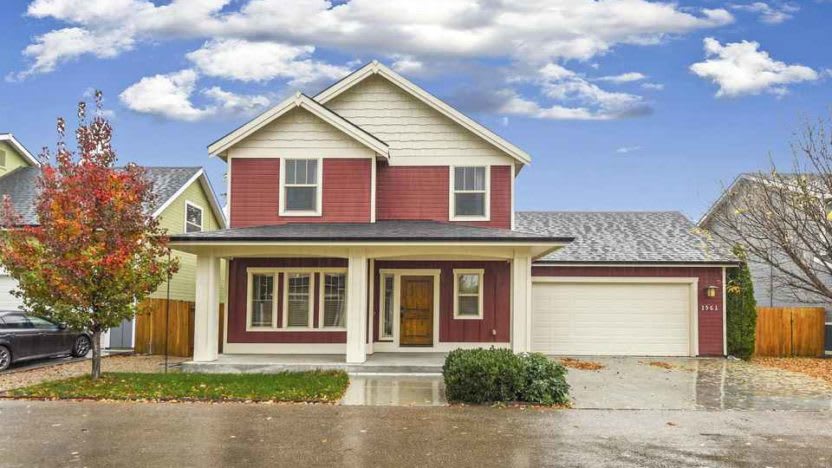 ---
3. Spokane, WA (median home price: $419,803)
1212 S Cedar St
Price: $415,000
Four-seasons find: This Arts and Crafts beauty was built in 1909, and the interiors have been meticulously remodeled.
Original features like moldings, quarter-sawn oak built-ins, hardwood floors, and box-beam ceilings have been refreshed. Newer features of this three-bedroom, 1,862-square-foot abode include an updated kitchen and baths, plus a finished basement. It's all set for new owners to move right in and enjoy the city's four seasons of fabulousness.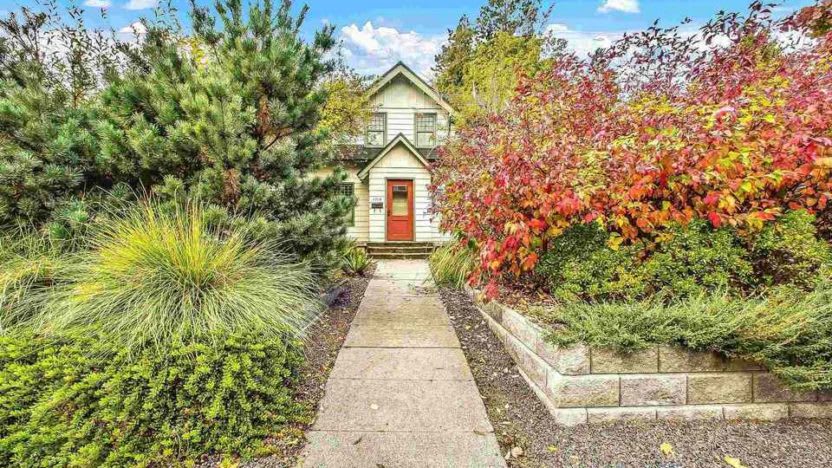 ---
4. Indianapolis, IN (median home price: $272,401)
809 Cottage Ave
Price: $239,900
Old timer: Built in 1890, this charming three-bedroom home was fully updated in 2019.
Close to the popular Fountain Square neighborhood, it's a turnkey opportunity for a first-time buyer in search of an affordable home in an up-and-coming neighborhood. Highlights include a kitchen with granite counters and stainless-steel appliances.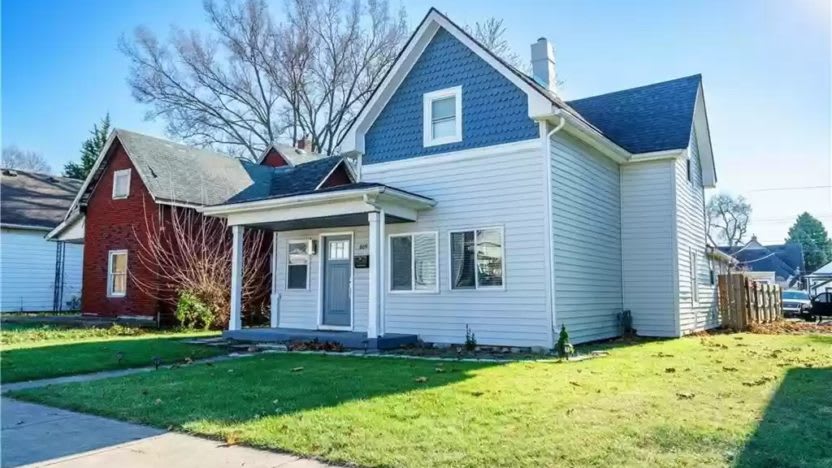 ---
5. Columbus, OH (median home price: $298,523)
4854 Fosterson Dr
Price: $298,900
Just like new: A lovely three-bedroom home for under $300,000? Yes, please!
Only 3 years old, this 2,500-square-foot home is part of a popular new housing development. Upgrades include luxe flooring, custom cabinets, and high-end fixtures. Working from home won't be an issue, because there's also a bonus office/den as well as a sunroom!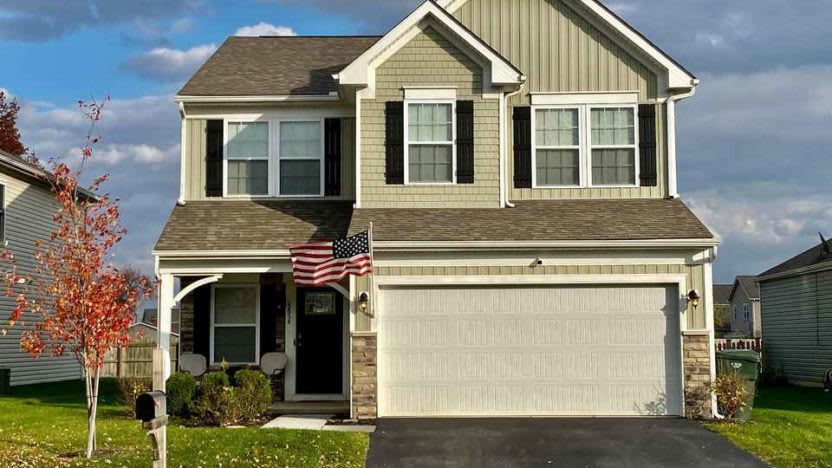 ---
6. Providence, RI (median home price: $419,813)
199 Verndale Ave
Price: $424,900
Something for everyone: This classic beauty built in 1930 has been splendidly updated.
This four-bedroom, 3.5-bath home will likely appeal to professors from nearby Brown University or the Rhode Island School of Design. In addition to academics, all sorts of buyers have been flocking to this quaint, affordable town that compares favorably to other major Northeastern cities. This home could also make for a great rental for university students—if the tenants were willing to care for the beautiful hardwood floors.
---
7. Greenville, SC (median home price: $305,078)
307 Woodington Dr
Price: $300,000
Southern charm: Greenville hasn't lost its small-town allure, but it has attracted major corporations like BMW, Michelin, and General Electric.
In anticipation of corporate arrivals a few decades ago, a housing boom occurred. So you can still find lovely homes like this four-bedroom dwelling that was built in 1992 and beautifully updated. It sits on a 3.5-acre manicured lot and packs plenty of extras like a cozy fireplace, cathedral ceilings, French doors, and gleaming wood floors.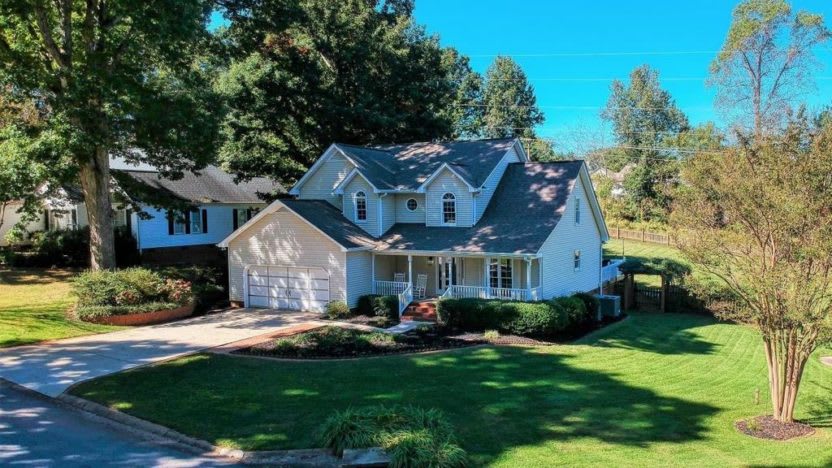 ---
Price: $668,000
Spotless in Seattle: The median home price in Seattle is higher than any of the other cities in this top 10, but the Emerald City's economy supports higher housing costs.
Many locals have opted for chic new townhomes, duplexes, and condos conveniently located close to work, shops, and restaurants. This two-bedroom unit is located in the Eastlake area and offers 1,383 square feet of living space. You'll find hardwood floors, tall ceilings, and two walk-in closets.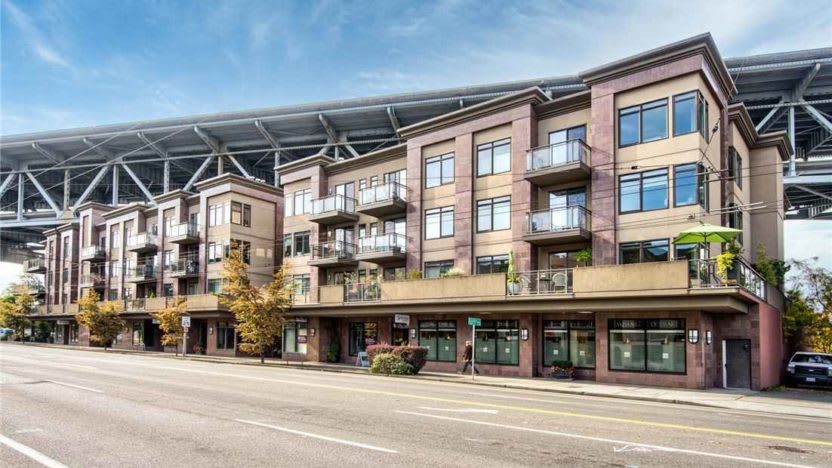 ---
9. Worcester, MA (median home price: $397,188)
11 Holden St
Price: $410,000
Historic beauty: You can still get a sizable, historic house in Massachusetts' second-largest city for a little over $400,000.
Built in 1890, this one has been remodeled for 21st-century comfort. It offers five bedrooms in 2,295 square feet of living space. It also retains a bit of a country feel, as there's a small stream out back. Still, the home is not far from the city's burgeoning town center.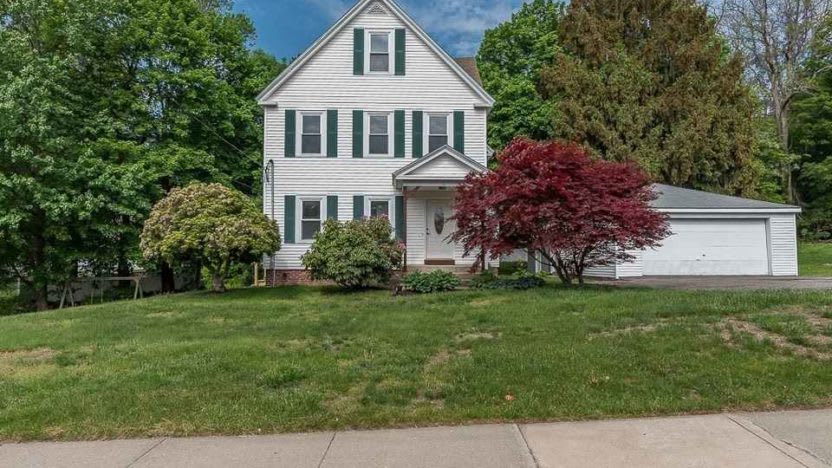 ---
Price: $345,000
Beach beauty: Remote workers from colder climes are migrating to Tampa for the weather and a laid-back lifestyle.
A buyer can still find relatively good deals on attached homes and townhomes in planned communities with first-rate amenities like pools and tennis courts. This two-story unit offers three bedrooms in 1,856 square feet of living space. It even boasts a bay window, which is appropriate for Tampa.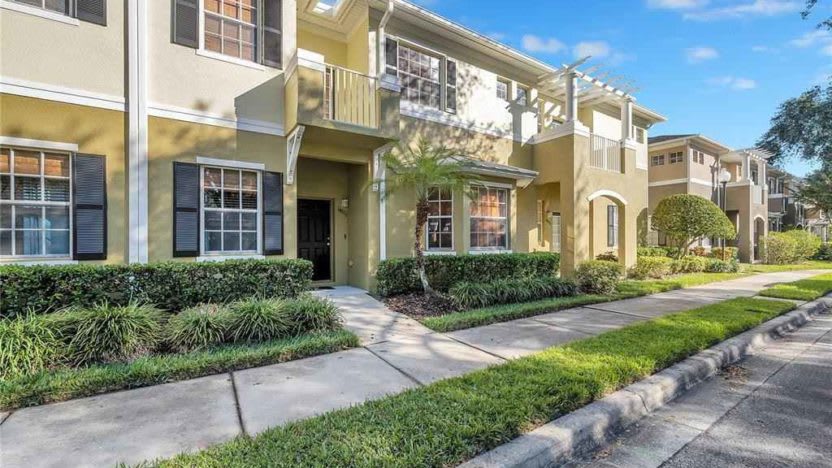 Source: Realtor.com, Lisa Johnson Mandell