irst-time homebuyers who manage to snag a house today have every reason to be excited. Congratulations!
Yet once you move in and start decorating, watch out: A whole lot can go wrong.
When it comes to feathering their nest, homeowners rarely get it right the first time. The result? Frightening paint colors, furniture that doesn't fit in the space (or up the stairs), and other costly renovations you'll regret big time.
To help you avoid these missteps, we asked a few home designers what they've seen upon entering people's homes. Let's just say they've seen a lot that makes them stop in their tracks.
In fact, they say first-time homebuyers typically commit a fairly predictable pattern of mistakes. Check out which errors designers encounter most often that leave them shaking their heads. Hopefully, these stories will help you avoid these rookie eyesores and set up a first home that actually looks all grown-up.
1. Decorating in a style that clashes with the architecture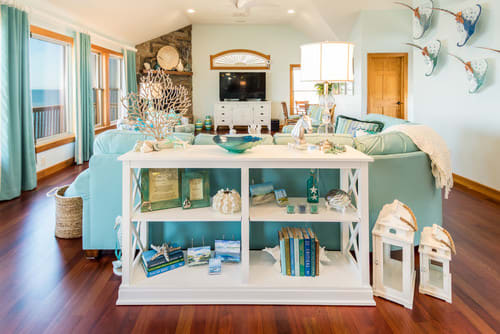 Photo by Amy Hilliker Certified Designer-The Design Project 
"So many first-time homebuyers work against their home's style," says Cristina Miguelez, a home blogger at Fixr. "But a cottage is never going to look like a loft. If you have a ranch, it'll never be a Craftsman."
Rather than trying to force modern farmhouse decor where it clearly doesn't belong, embrace the home you actually bought, urge the experts, and then decorate from there.
2. Painting a whole house without testing a small area first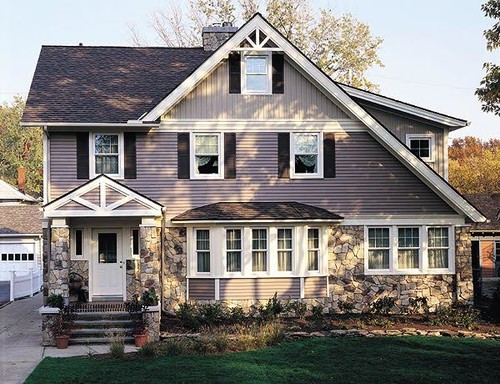 Photo by Mr. Goodbrush Painting Co. Inc. 
"One client called me in a panic with a color emergency—because she'd painted the exterior of her house a purplish shade," says Debra Kling of the eponymous color consultancy. The new homeowner thought she'd chosen a very safe beige, but it turned out to have pink undertones when viewed in the sunlight.
"When I got to her place, she had assorted fan decks and paint chips on her kitchen table," Kling recalls. "I knew right away that she'd observed these samples inside, not out in the yard."
3. Buying furniture pieces that don't look good together
Photo by MARCUSSE CONSTRUCTION
"I can't tell you how many mishmash furniture arrangements I've seen over the years," shares Elise Armitage, a design and lifestyle pro at What the Fab.
It's easy to snap up several pieces at once, but when you're back home and see they don't really look good together, your head might throb at the money and time lost on this shopping venture.
Armitage recommends coming up with a loose theme for the style of your home, such as "'Scandi-boho' and welcoming or midcentury modern and calming."
4. Tossing all of your old furniture—even stuff you could use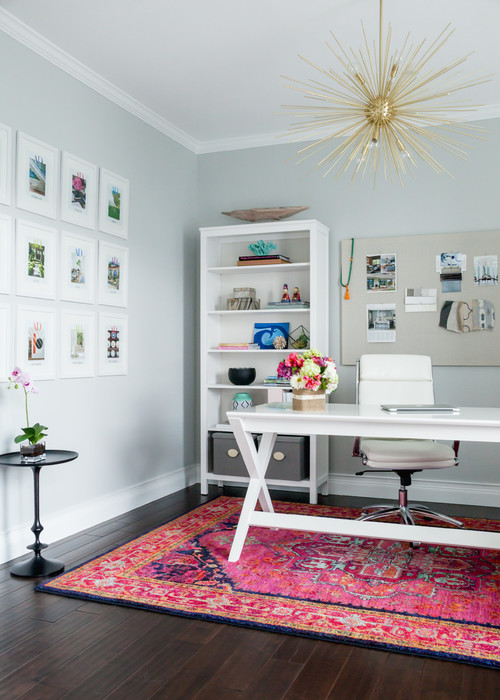 Photo by Amanda Elizabeth Interiors 
Mona Bavar, the design mind at Dlish, urges first-time homebuyers not to kick everything to the curb when they finally close on their first home. Instead, "start with what you have and then build on from there."
"Take a simple white bookcase that you might already own and make it into a masterpiece filled with colorful books, decorative art pieces collected from travel, plants, framed postcards, and more."
The result: a creative (and free) curated look.
5. Focusing on pretty rather than practical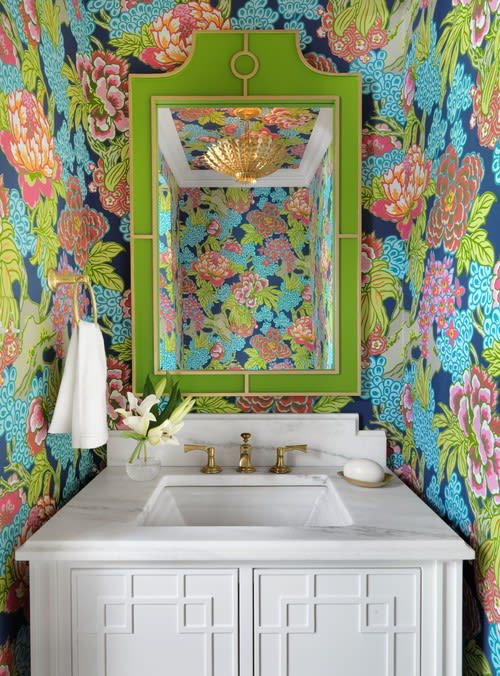 "I know a first-time homeowner who lept at gorgeous wallpaper and then realized that the boiler wasn't working, leaving her to scramble for funds to repair it," says Kling.
Remember, too many pricey cosmetic details can add up—and you need enough money left over for expensive infrastructure repairs.
"This is actually a big problem in the current housing market, since many homes are sold without an inspection contingency," Kling adds.
6. Not letting in enough light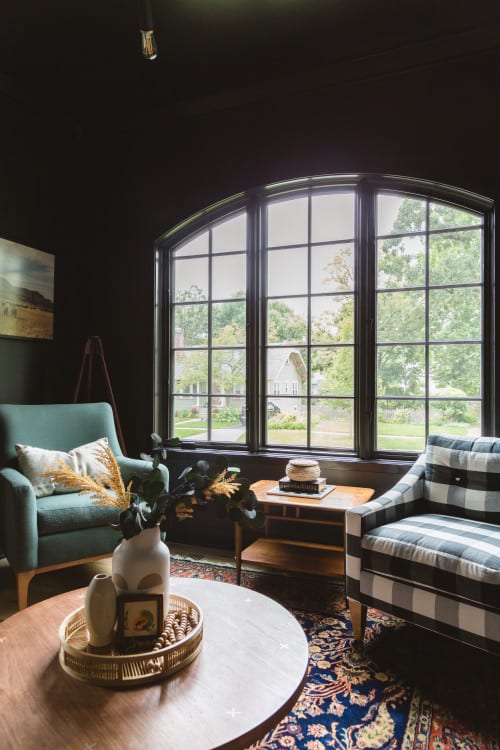 Photo by Rachel Loewen Photography
"I've literally entered rooms of first-time homeowners that were so dark, I could barely see," says Kara Harms, a design expert at Whimsy Soul. "You just can't decorate a room when you don't really know exactly where the light falls at each time of day or season."
In short—go slow and wait several months before deciding on pricey custom track lighting for the living room. And when in doubt, you're better off painting walls a lighter color, or else your space may end up like a cave.
7. Making impulse purchases rather than having a plan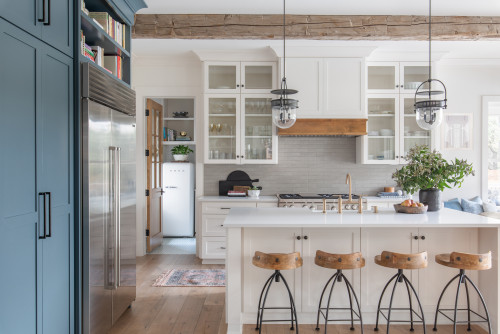 "I've had several clients fly blind, without using a plan or budget," laments Pamela O'Brien, of Pamela Hope Designs. "The results ranged from a sofa they regretted, a chest of drawers that couldn't fit up the stairwell, and a tiny chair stuck in a corner all by itself."
O'Brien begs first-time homebuyers to pin down their decorating plan and budget before hitting the stores.
"Take your plan, notes, and photos to a qualified salesperson so your store trips are more productive," she says. And never buy major pieces (bed, couch, dining table, and chairs) without thinking long and hard about whether the scale and style will fit your house.
"In the end, you'll have a more beautiful home to use and enjoy for years, which is much better than regretting the sofa you're sitting on," she says.
Source: Realtor.com, Jennifer Kelly Geddes