Whether you're a longtime plant parent or just beginning to build a collection of green friends, you know by now that plants deserve a prime place in your home. How can you decorate with them and add a little extra personality to your space? We've got you covered with the 27 styling tips below.
Just note that no matter your experience with plants, you should still be confident when it comes to including them in your house or apartment.
"Plants can add so much character to a room. They liven up a space and there are so many different varieties of plants. The possibilities are endless," notes Instagrammer Andreina Fuenteabla, who owns 65 plants. "An important factor to remember when owning plants is that it's trial and error. If you are just starting your plant journey just know that you'll kill some plants along the way, and that's okay! Just keep going and learning. You're doing great."
01of 27
1.Have Fun With Vines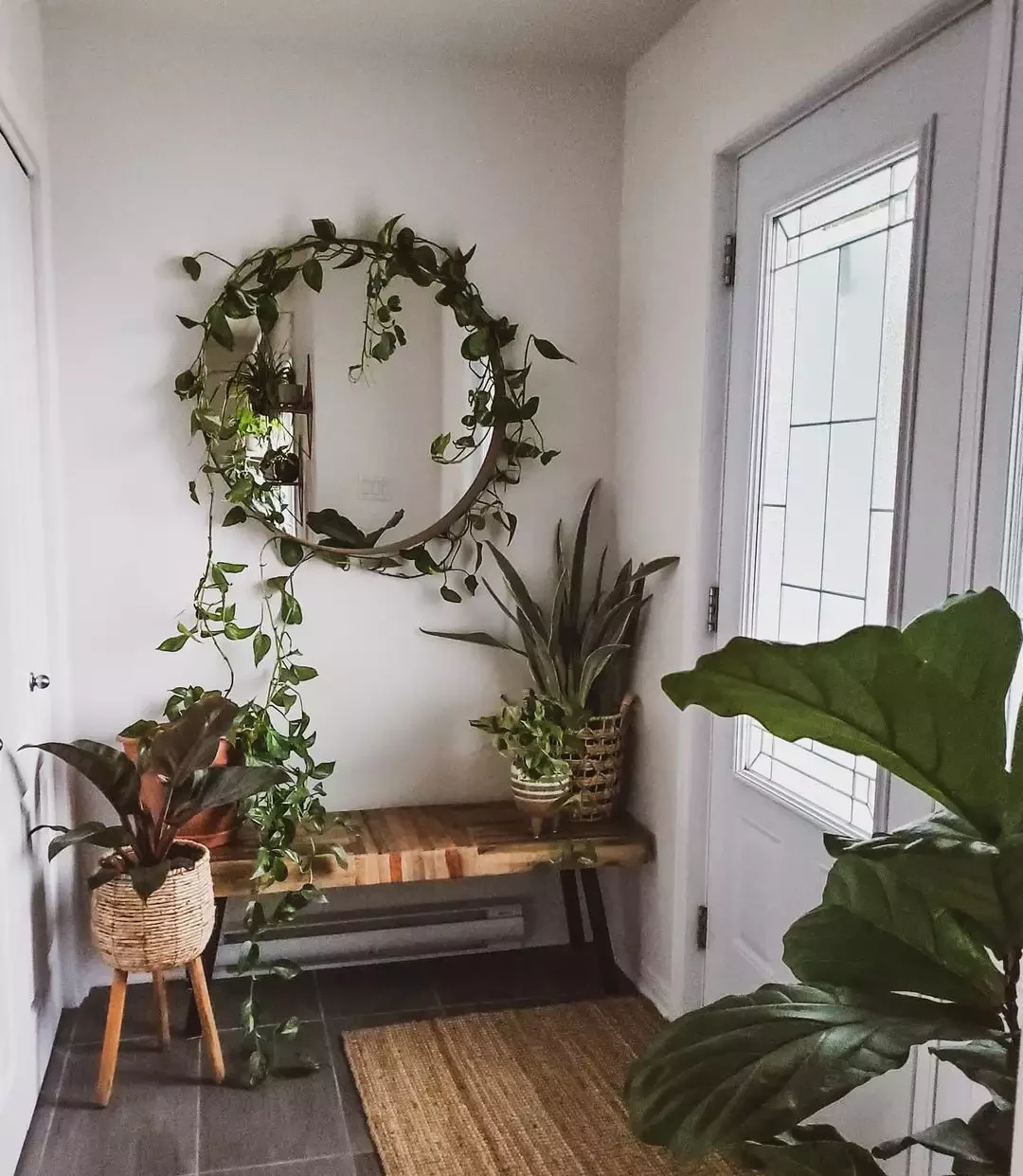 Shape your vines so that they wrap around a mirror! This will help keep dangling leaves off the floor and add some pep to your front hall. Who says decorating with greenery is only for the holiday season?
2. Transform a Bar Cart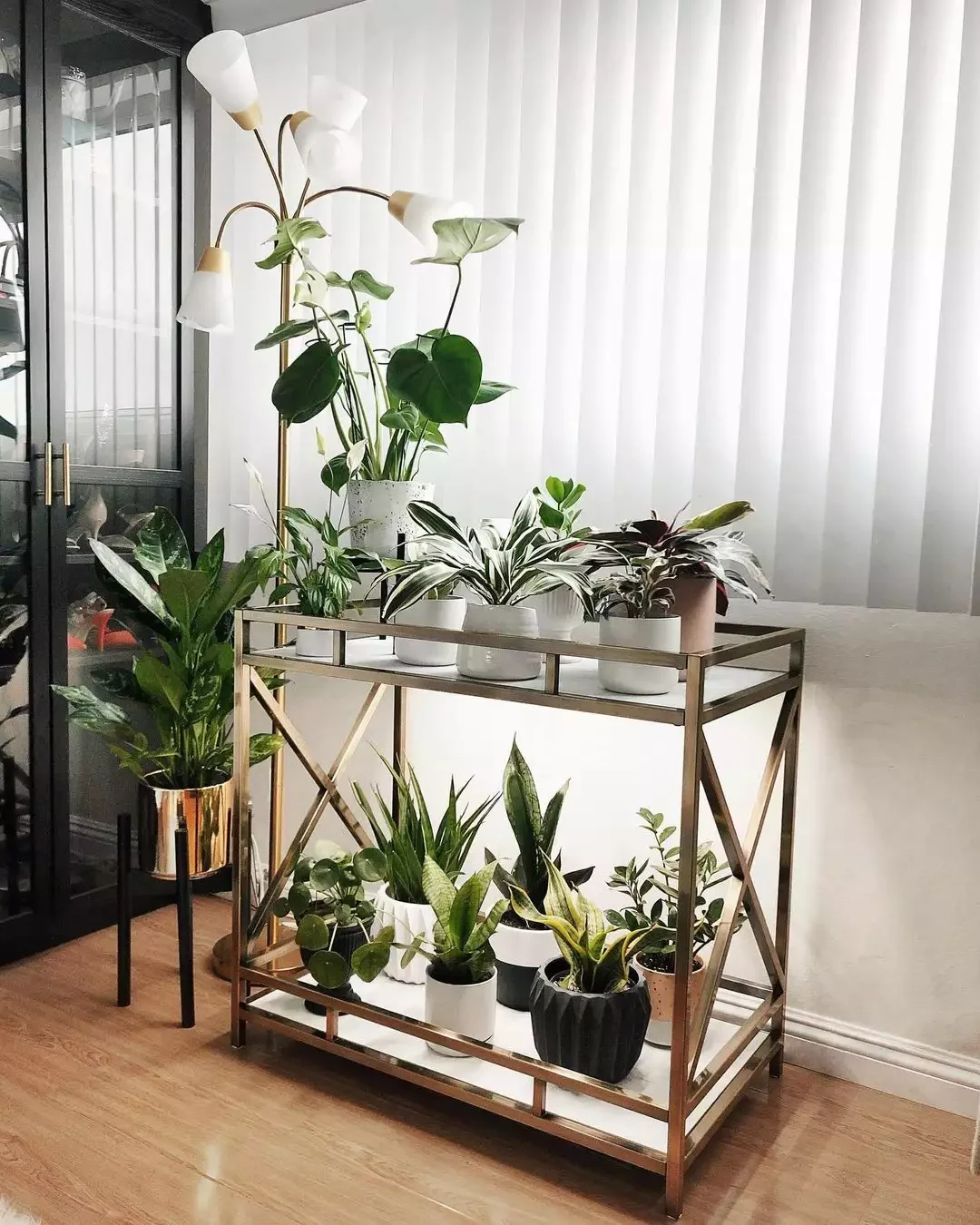 Not in the mood for cocktails? Take an empty bar cart and use it as a plant stand! Wheels make it easy to move green friends throughout the house as needed. If plants are showing signs of too much sun, simply roll the cart away from the window.
Try Terracotta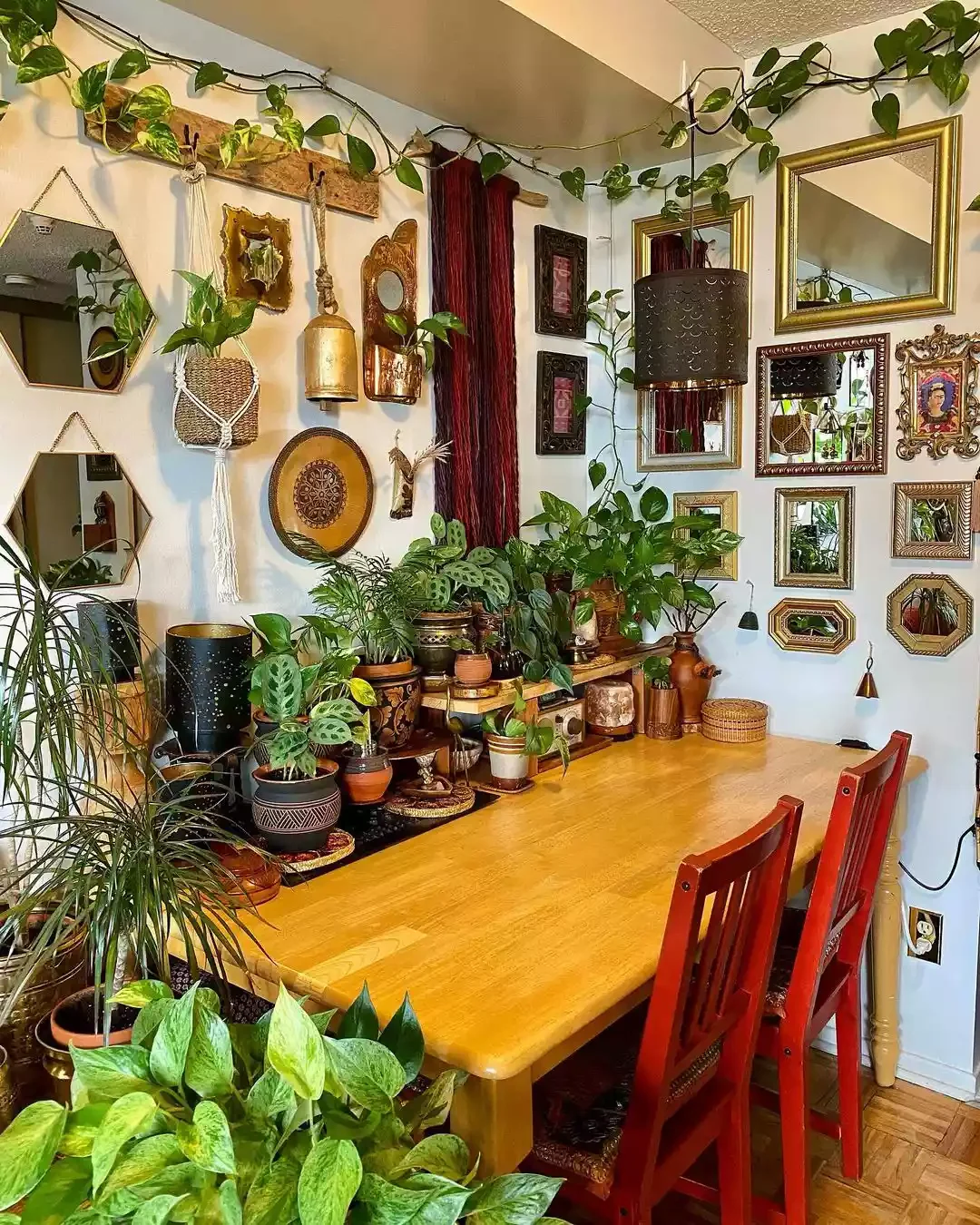 "When it comes to styling with plants, I always tell people to have fun with it, be creative, and try new things," Fuentealba says. "Make sure you understand what your plant needs to thrive, and listen to the signs your plant is giving you. Play with planters: hang some, mount some. I'm personally a huge terracotta lover, so I'm always on the hunt for terracotta pots that have different textures and designs."
Deck the Loo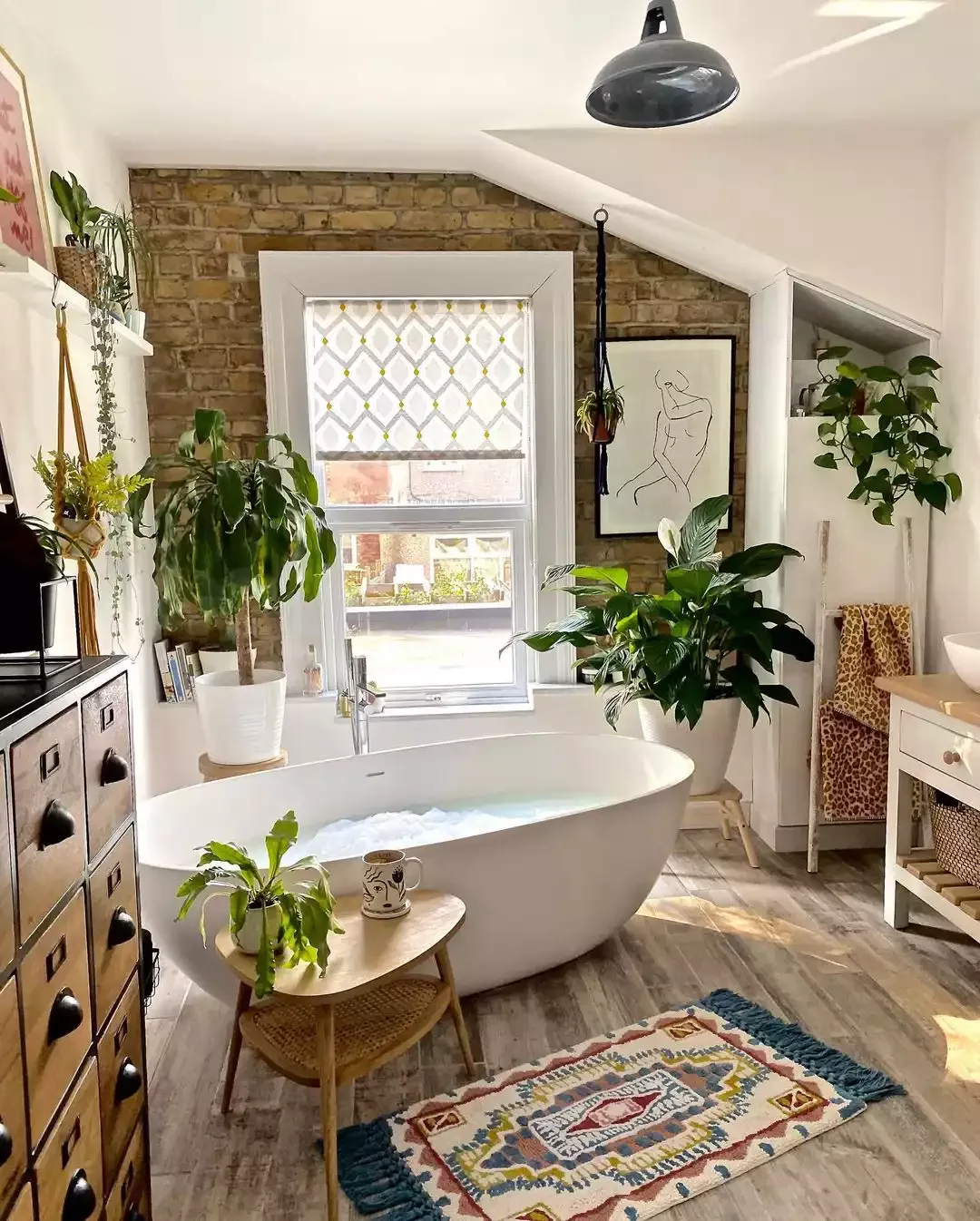 Plants aren't just for our main living spaces! Make your nightly bubble bath feel even more zen by bringing some plants into the loo. You'll recreate the feel of your favorite tropical spa-like getaway without having to go very far.
of 27
Style a Hutch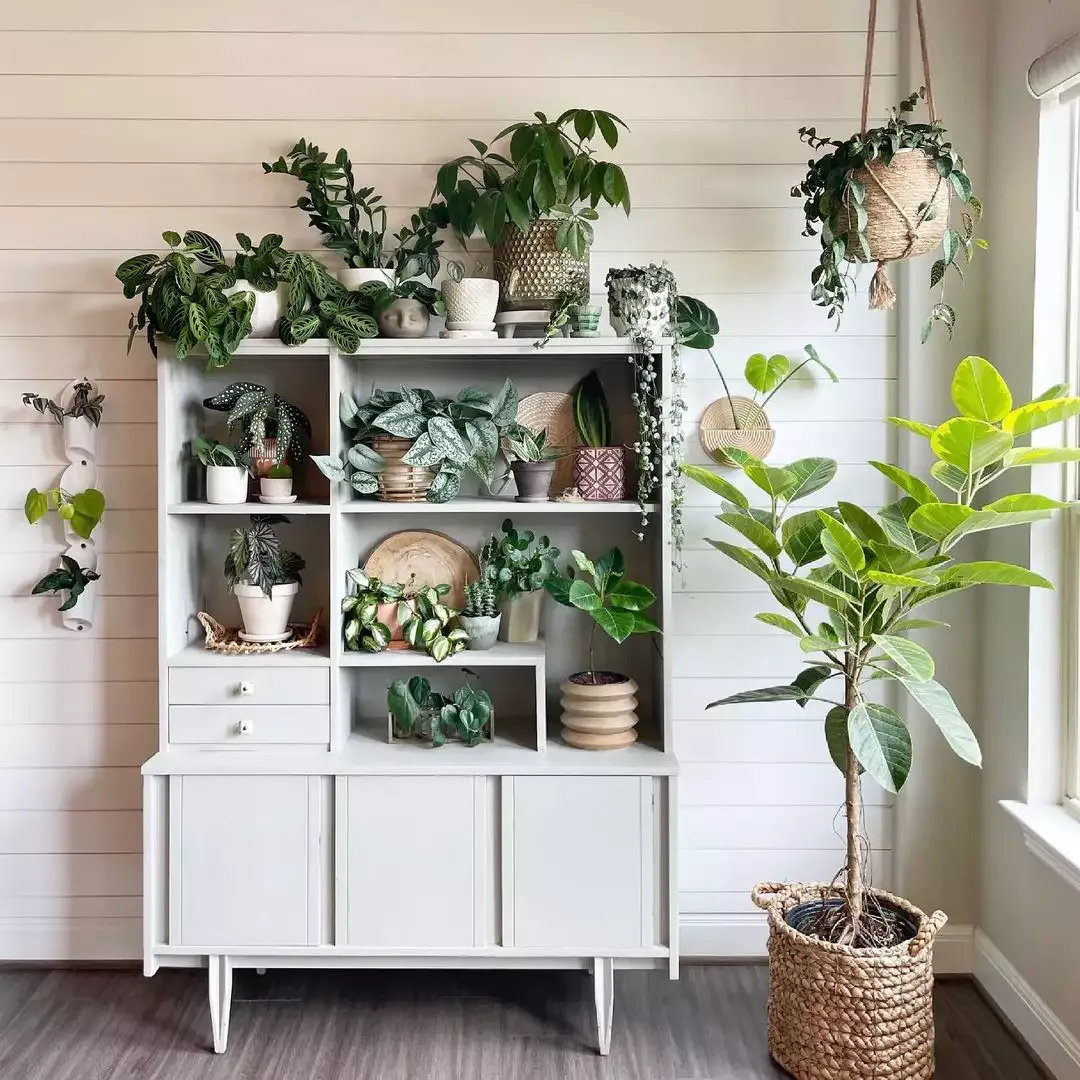 Transform a hutch into a sophisticated plant storage system by filling the shelves with various sizes of pots. Don't be afraid to stack some on top if your collection begins to overflow a little.
"I like to disperse my plants around my home, so I can see them in every corner, but you can also group them together on a shelf or cabinet," Fuenteabla comments. "If you are feeling stuck with where to start, there is so much inspiration all around, especially with Instagram. Just start with a few plants and go from there. It'll take time to grow your collection; enjoy the journey."
Make Over Your TV Stand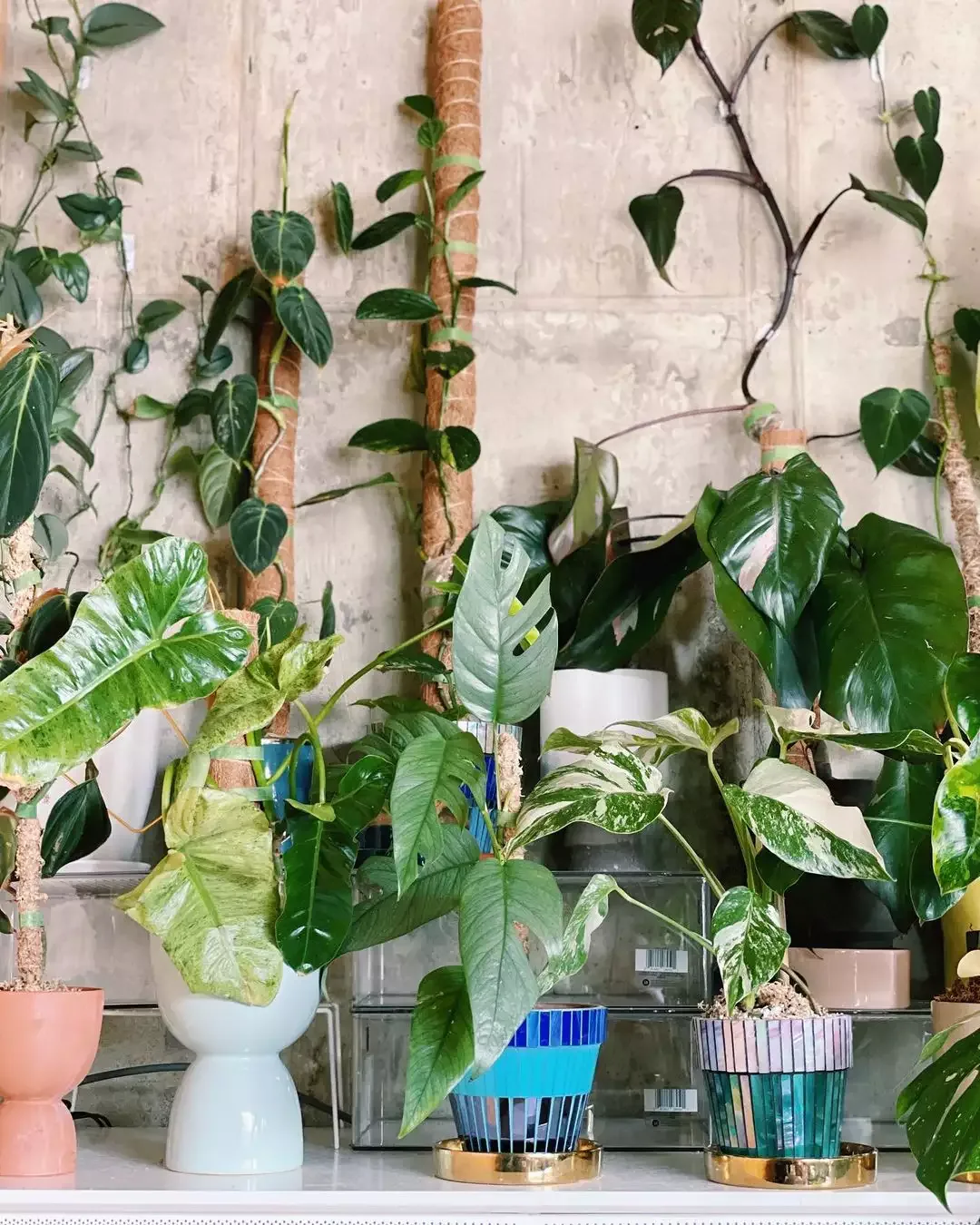 Instagrammer Agatha Isabel of @plant.ma is all for doing double duty in her apartment. "I have a trailing and climbing wall full of Philodendron, Scindapsus, and Monstera on my TV stand," she explains. "I have a concrete wall where the plants love to attach to the porous surface, and I even use command light hooks to help those trailing plants climb their way up. There's also a grow light right above the space to help train the plants to climb and reach upwards."
Try a Tall Tree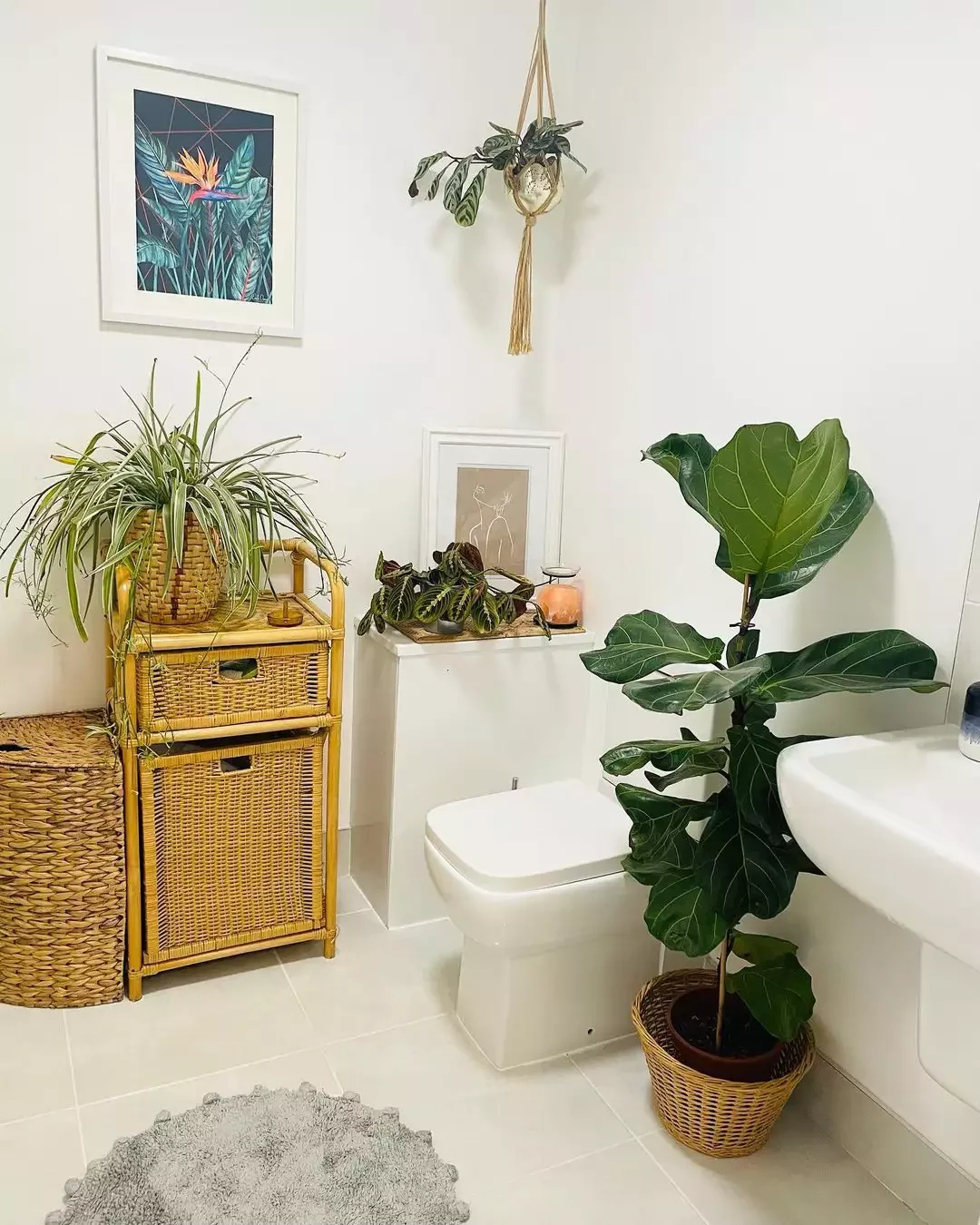 Once again, don't be shy about bringing plants into the bathroom if you have the space and ample lighting. A thriving fiddle leaf fig adds major visual interest by the sink.
And if your loo doesn't have windows, Isabel offers another suggestion. "I've turned my windowless bathroom into a propagation and isolation area for my new plants," she explains. "I recommend isolating new plants when you first receive them in order to make sure you're not bringing any plants pests in your area. Simply turn your bathroom into a prop room with the help of a grow light."
Add Cheer to Your Home Office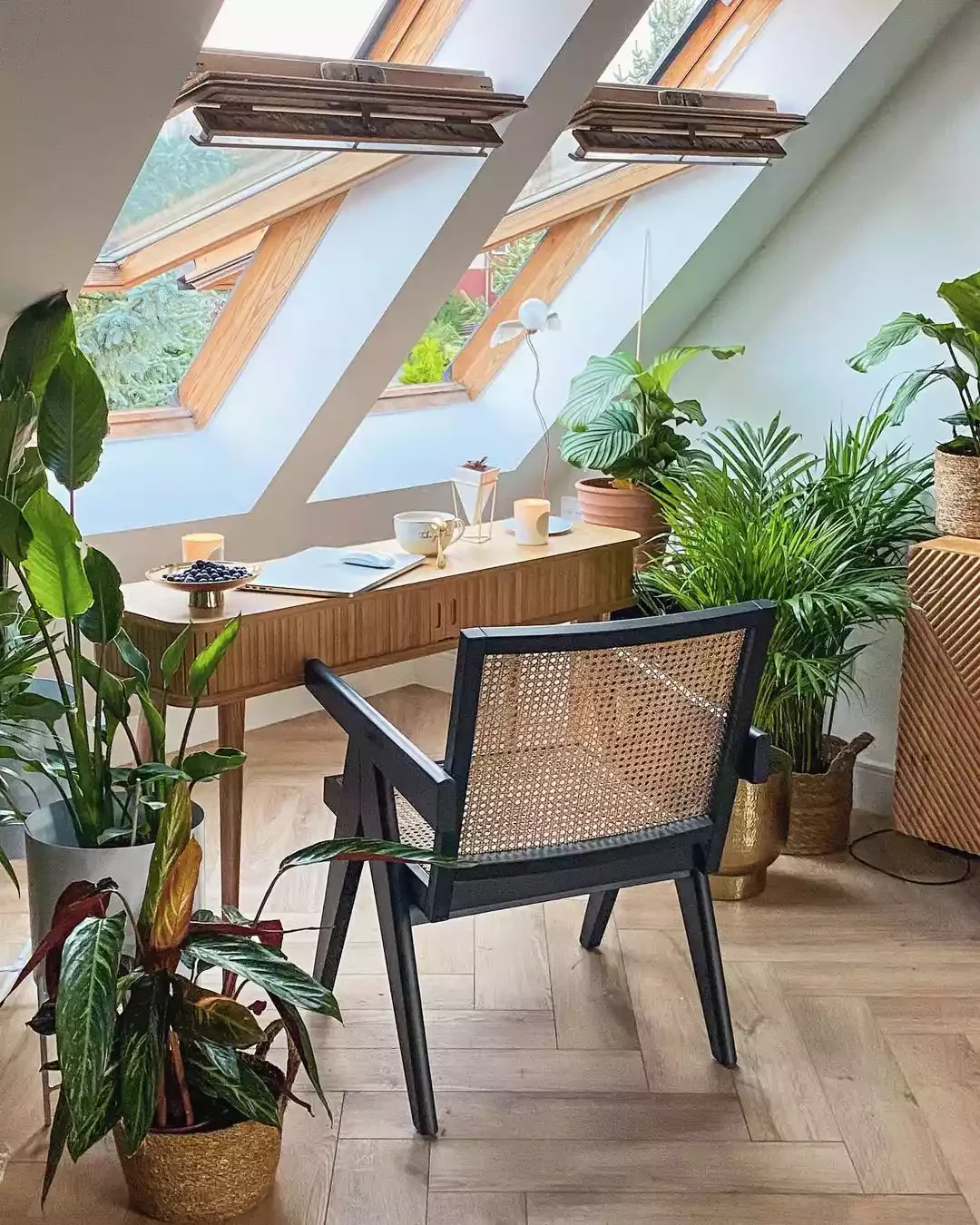 Add some plant life to your home workspace to make long days in front of the computer screen feel a little less blah. While keeping your desktop relatively clear is important, plants can still live on the ground or hang from the ceiling.
Source: TheSpruce.com, Sarah Lyon