Searching for a low-maintenance alternative to grass? Whether you're looking to spruce up your garden walkway with a lovely border or conceal an unsightly bare patch beneath a tree, these easy-to-sow buds will readily do the trick. Apart from adding visual interest, ground covers protect against soil erosion and retain moisture, all the while serving as a natural habitat for the butterflies and bees.
Read on for our favorite low-growing flora—from pretty perennials and dainty shrubs to elegant evergreens.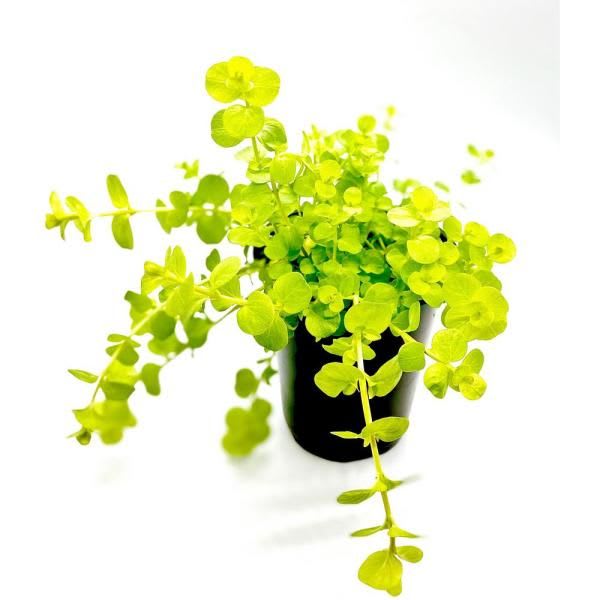 HOME DEPOT
Also known as Creeping Jenny, this short, long-stemmed perennial—which can grow up to two feet wide—sprouts yellow cup blossoms in the spring.
Showy in any season, the popular herb sports a slew of colors, from dark green and gold to silver and variegated leaves. Requiring little attention, the drought-tolerant evergreen does best in full sun to partial shade.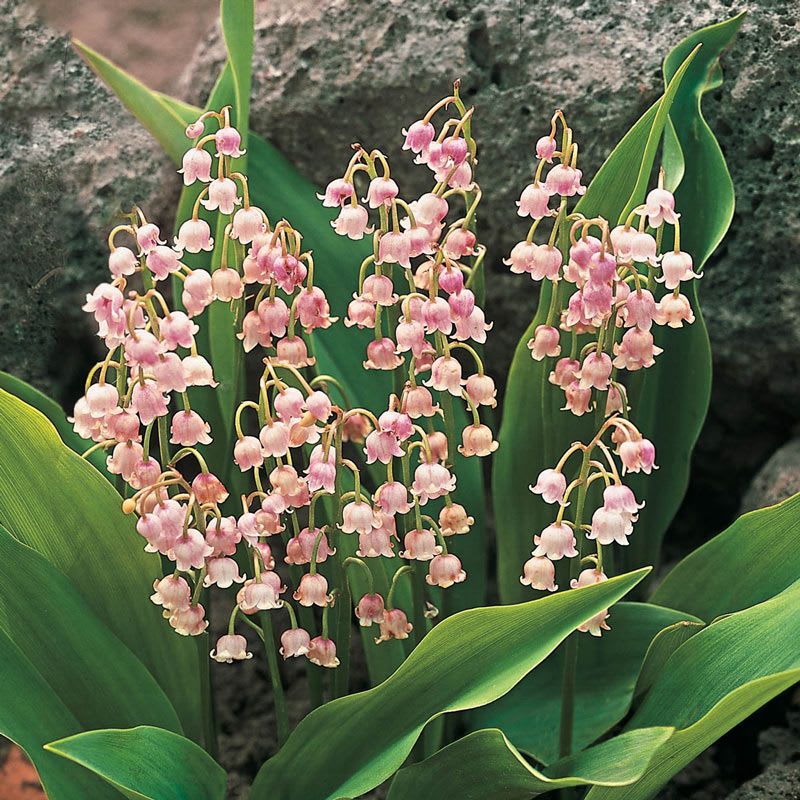 SPRING HILL NURSERIES
Featuring bell-shaped flowers, this sweetly scented perennial—which can grow up to a foot tall—spreads very quickly and needs minimal care. Note that it can be toxic if ingested, so avoid it if you have pets or children.
Not to be confused with the ginger you'll find at grocery stores, this slow-growing shade lover—which has kidney- or heart-shaped leaves, depending on the variety—is ideal for woodland gardens and favors acidic, moist soil that's well-drained.
Allow plenty of room for this easy-to-grow groundcover, which showcases scalloped leaves and subtle chartreuse flowers in the late spring and early summer.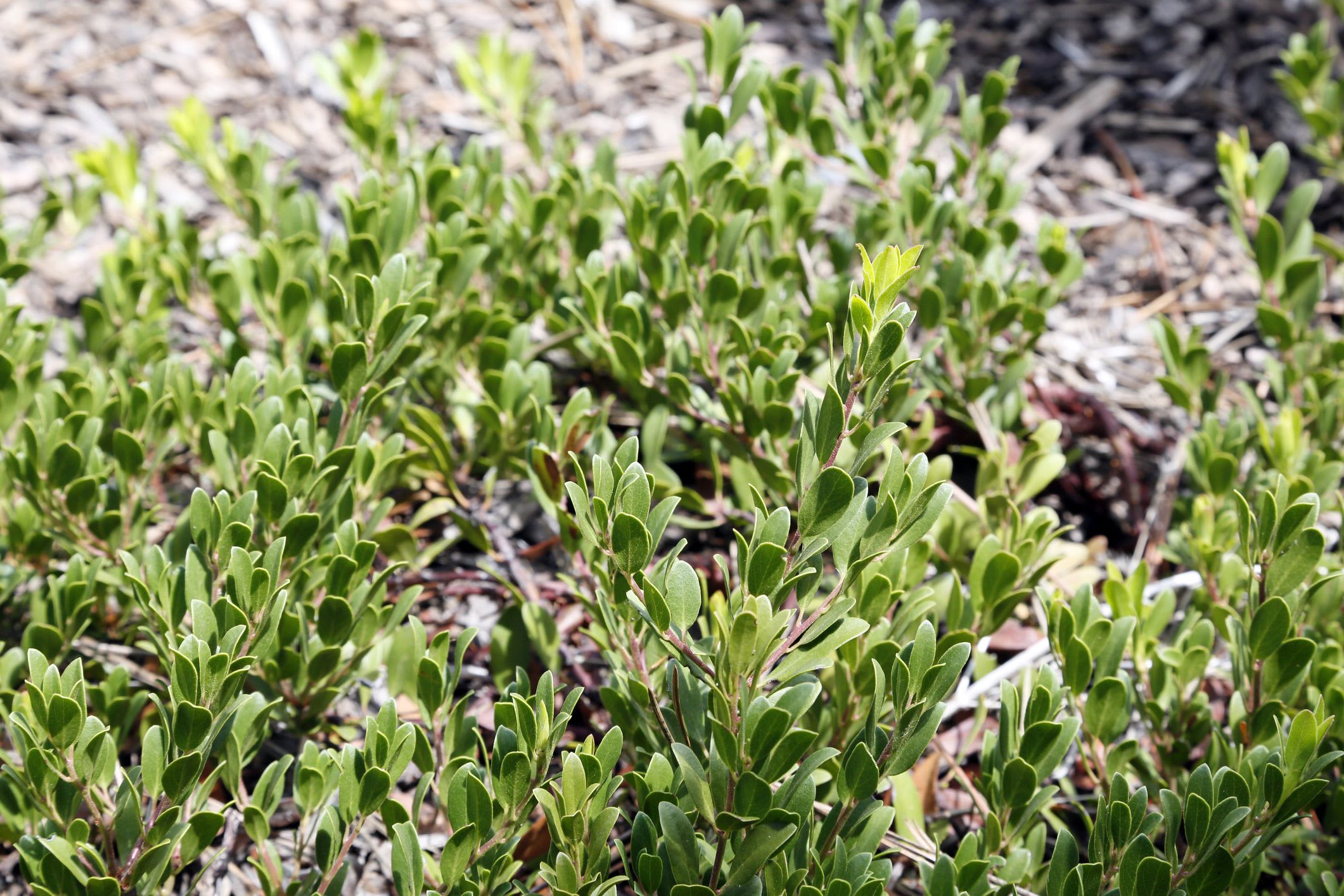 Beloved by several butterfly species (including the Brown Elfin and Freija Fritillary), this berry-filled sub-shrub thrives in dry, sandy soil, under full sun.
Also known as False Rock Cress, the tough bud grows well in rocky, alkaline soil. A member of the mustard family, the European native boasts grayish-green foliage and vivid magenta flowers in the spring.
Extremely drought tolerant, this rapid spreader sports a spray of rubbery, plum-colored foliage with clusters of pink flowers that blossom in the late summer to early fall.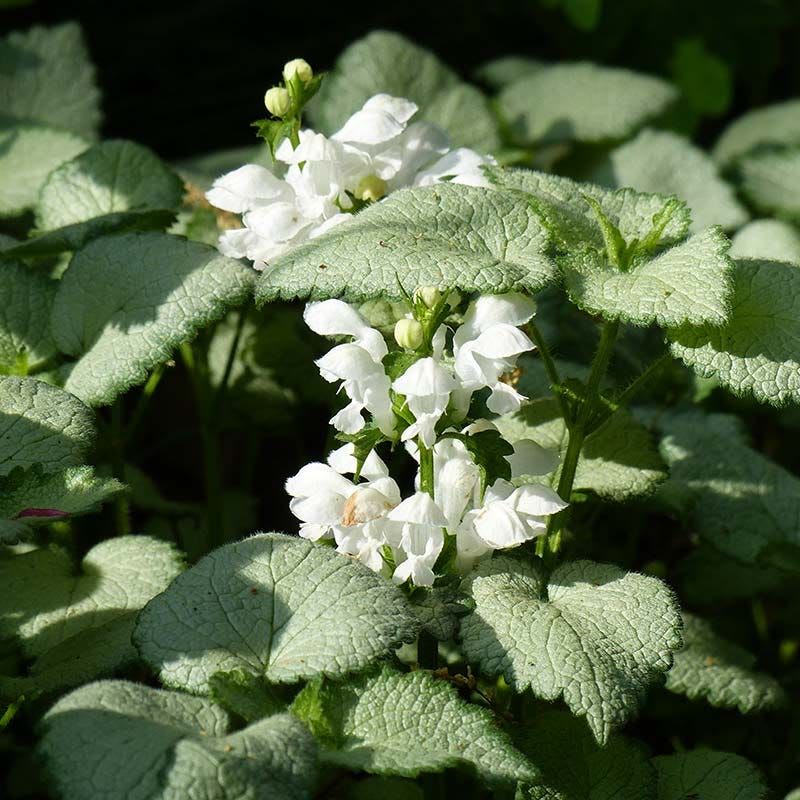 HIGH COUNTRY GARDENS
Quick to spread but non-invasive, this attractive deer-resistant ground cover—also known as Dead Nettle—features two-toned foliage and snapdragon-like blossoms ranging from pink and purple to white.
The fragrant favorite—prized for its antiseptic properties—thrives in hot, dry areas with gravelly soil. It requires at least six hours of full sun per day and takes two to three years to form a thick ground cover, reaching up to 18 inches in height.
One of the few ground covers that grow well in dry shade, the durable evergreen showcases clusters of flowers that come in a spectrum of hues, from white and yellow to lilac and pink.
Topping out at two inches, this Australian perennial touts purplish, ferny foliage dotted with circular yellow buds that arrive late in the spring.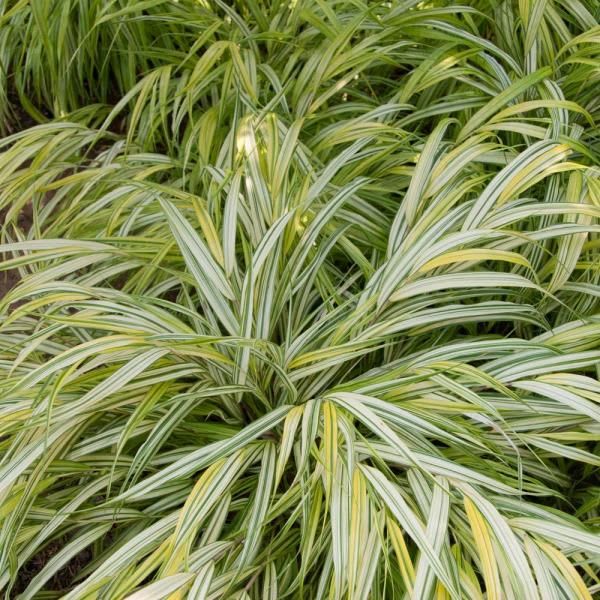 SPRING HILL NURSERIES
This slow-growing semi-green does best in moist, low-light environs. Its arching blades take on a pink tinge come fall, increasing its aesthetic appeal.
Showcasing vibrant, star-shaped flowers that come in a multitude of shades, this hardy species is indigenous to rocky ledges and sandy barrens.
Featuring lacy white blooms, this shade-loving ground cover doesn't need to be fertilized and should only be watered under drought conditions.
Also called "vinca," the light-purple plant is perfect for planting in areas that lack sun and on slopes and hillsides where rainfall typically causes erosion, due to their ability to easily creep and take root.
The easy-to-plant perennial—which should only be watered when the soil becomes very dry—has soft, fuzzy leaves with a velvety feel. In the summer, the sun lover sprouts pink and purple spiky flowers.
Able to thrive in hot, dry conditions with poor fertility, the aromatic evergreen is highly adaptable. It thrives in compacted and sandy areas where grass refuses to grow, making it an ideal substitute.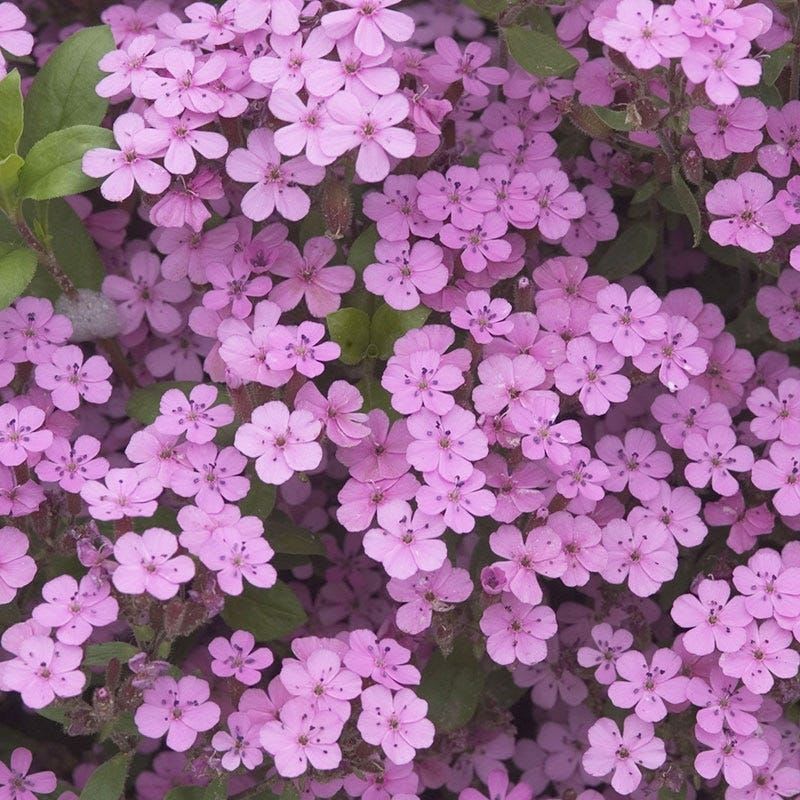 HIGH COUNTRY GARDENS
Used as detergent by early settlers (hence its name), the self-sowing herb—which tolerates nearly every soil type—usually sprouts in colonies, peaking between midsummer and autumn.
This rugged plant has fragrant, deeply lobed leaves that turn rusty red in autumn. Five-petaled one-inch blossoms appear in clusters in the spring through late summer.
Dotted with tiny blue flowers in the summer, this native of Asia is small, but mighty—reaching a maximum height of two inches, it grows fast and performs especially well in rock gardens and under full sun.

Found in coastal areas, this low-lying "spiller" thrives in small cracks, rock gardens, and other places with little soil. When planted in huge quantities, it gives off a sweet, honey-like scent.
Source: House Beautiful, Kristin Tablang